Latest Travels
---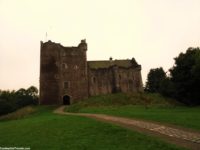 I'm currently obsessed with Outlander, the TV show based on Diana Gabaldon's series of books of the same name. And when I say obssessed, I mean in the past three weeks I've watched both Seasons 1 and 2, and instead of enduring the wait for Season 3 of the TV series, have begun reading the … Continue reading Current Obsessions: Outlander →
Continue reading: Current Obsessions: Outlander
---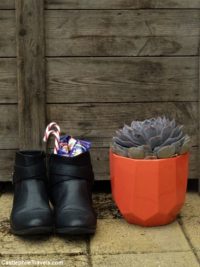 Tomorrow is St Nicholas Day (Nikolaustag), where 'Saint Nicholas' makes his yearly visit to the houses of children in Germany, Austria, Switzerland and many other countries throughout the world. If you've been well-behaved he'll leave you chocolates and sweets. Been bad? Coal, twigs, or other less pleasant things might be headed your way. The real … Continue reading Adopting Traditions From My Travels: St Nicholas Day →
Continue reading: Adopting Traditions From My Travels: St Nicholas Day
---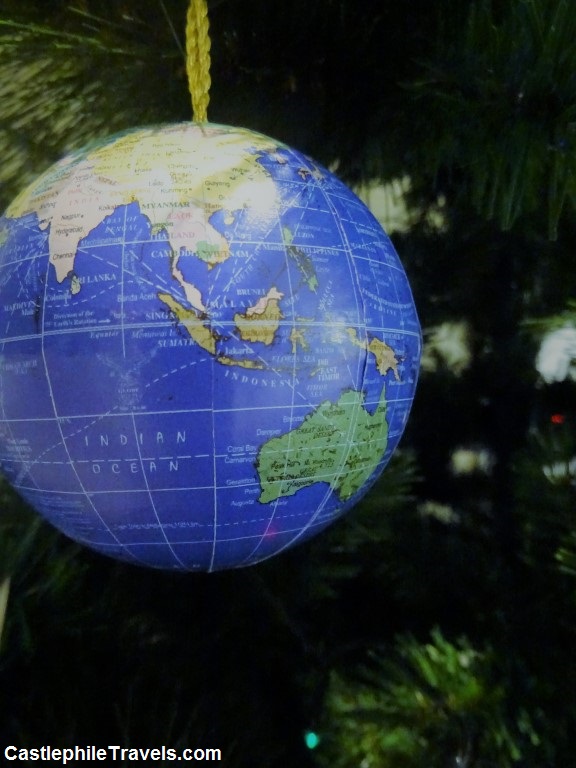 My family has many traditions around Christmas. From singing carols on Christmas Eve, to the extended family lunch, Christmas wouldn't be the same without them. Putting up the Christmas tree is my favourite of all of our family traditions. Each year, on the first Sunday of December, we get together, pull out the Christmas Tree … Continue reading Christmas Tree Day: Celebrating Family Holiday Traditions →
Continue reading: Christmas Tree Day: Celebrating Family Holiday Traditions
---
Early on a Saturday morning, I met up with a group of friends and we drove just over ninety minutes south of Adelaide to the coastal town of Cape Jervis. Our plan was to walk the first section of the Heysen Trail, a long distance hiking trail named in honour of Hans Heysen, a famous … Continue reading Walking the Heysen Trail: Cobbler Hill to Cape Jervis →
Continue reading: Walking the Heysen Trail: Cobbler Hill to Cape Jervis
---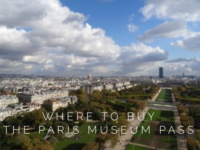 If you're heading to the City of Light this July, you might have heard of the Paris Museum Pass – a multi-day pass giving you entry (and in some places the ability to bypass the queues) to more than sixty museums, art galleries, and monuments in and around Paris. While you can buy it online, … Continue reading Where to buy the Paris Museum Pass →
Continue reading: Where to buy the Paris Museum Pass
---
It's usually a spur of the moment decision to visit Monarto Zoo. It starts with an hour-long road trip through the Adelaide Hills along the South Eastern Freeway, past rolling hills and farmland, and ends with finding yourself at the gates of one of the largest open range zoos in the world.
Continue reading: A Day Out At Monarto Zoo
---
Over the past few days, I've been reading Lessons from Madame Chic, a book about author Jennifer L Scott's study abroad trip to Paris, and the habits and traditions upheld by her French host family which she has brought into her everyday life. Lessons from Madame Chic got me thinking about my own school exchange … Continue reading Simple Pleasures →
Continue reading: Simple Pleasures
---
It was getting close to 10PM, the summer air had cooled and I pulled my scarf closer around me as we joined the people gathered in front of the Art Gallery of South Australia. The normally brown facade was changing. A blue bird perched itself on a rock, peered at us, and then flew off, … Continue reading A Night of Illuminations →
Continue reading: A Night of Illuminations
---
Where did January go?! Every year it seems that time speeds up and each month flashes by faster than the last one. Now January has disappeared in a haze of summer holidays and February is already upon us! Time to make some plans for this month. I never do well with following up on my … Continue reading Hello February! →
Continue reading: Hello February!
---
Don't like heights? Then Ta Keo might not be the temple for you! One of the Angkor temples near Siem Reap, what most captured my attention during my visit to Ta Keo was the stairs that visitors must climb in order to reach the top of the pyramid-like temple. I love the challenge of climbing to the tops of hills and belltowers and Ta Keo offered me another!
Continue reading: Climbing Ta Keo Temple