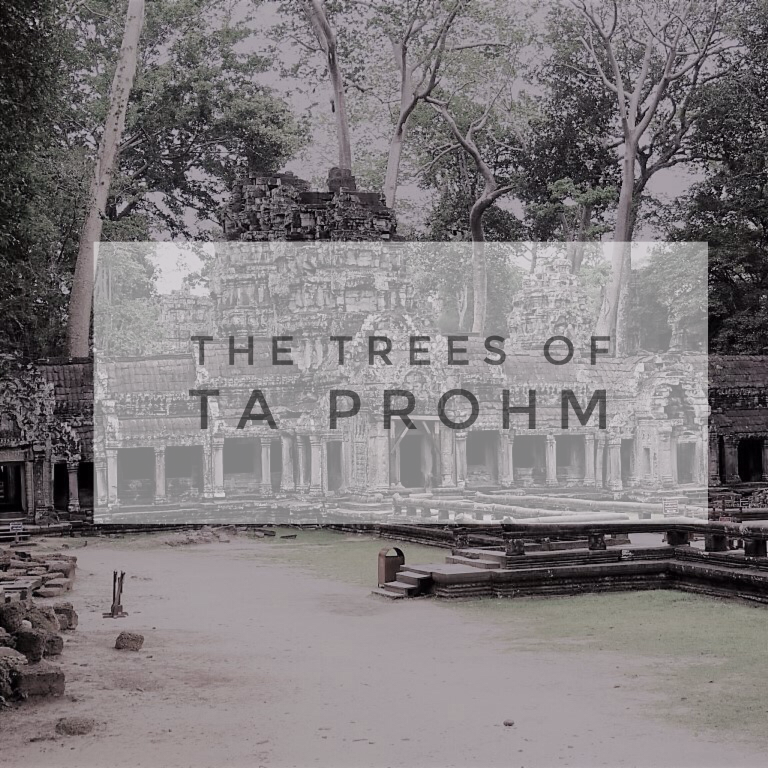 Out of all of the temples in Angkor, I was most looking forward to visiting Ta Prohm. From what I had seen online, it looked like an abandoned temple, left for the trees and vegetation of the area to consume it.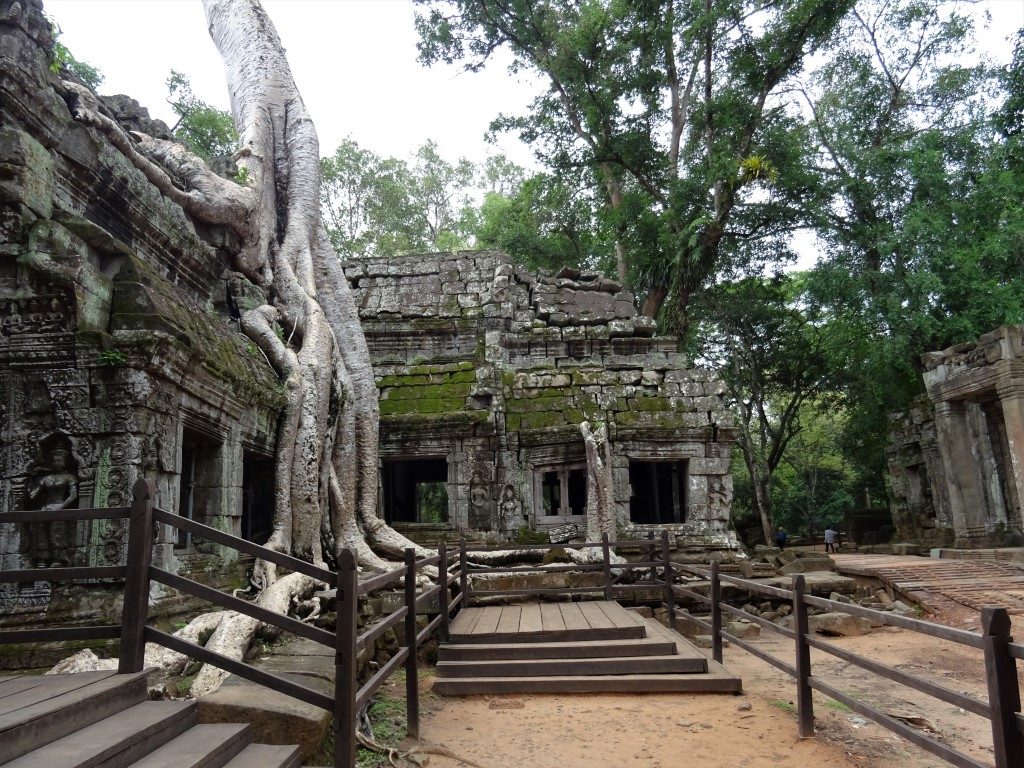 Ta Prohm was constructed in 1186 as a Buddhist monastery and temple dedicated to the mother of Khmer king Jayavarman VII. As Khmer rule moved elsewhere, Ta Prohm, like some of the other temple complexes in the area, succumbed to nature, leading to what we see now: the stones of the temple dislodged by the roots of large trees.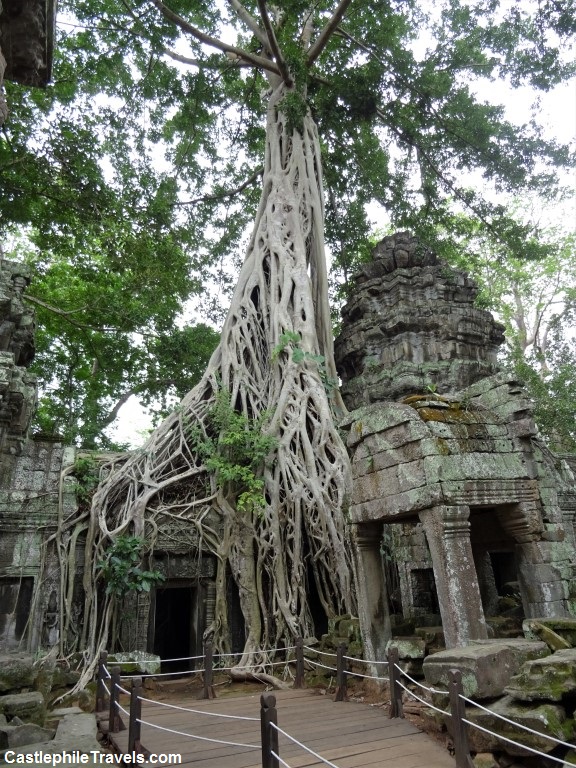 It is these trees and their spectacular root systems that set Ta Prohm apart from its neighbouring temples, which have been better maintained over the years. At Ta Prohm, the trees appear to be growing on the roof of the temple itself, their roots stretching over the stonework, clawing their way to the ground.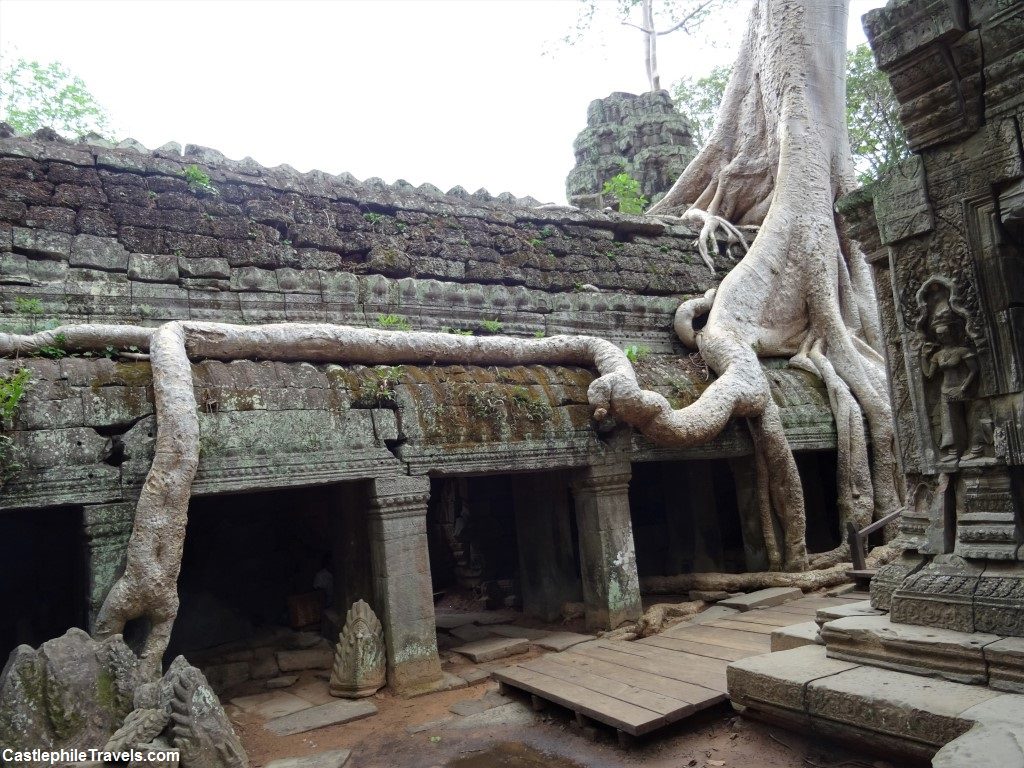 As you move through the temple complex, you see the effects of nature reclaiming the buildings as you come across walkways and corridors blocked off by rubble – fallen stones dislodged a long time ago as the tree roots fought their way through the temple walls. While restoration efforts by both Indian and Cambodian organisations are preventing further deterioration from occurring to Ta Prohm, you still feel like you have stumbled over a forgotten place (if you ignore the other visitors exploring the complex!).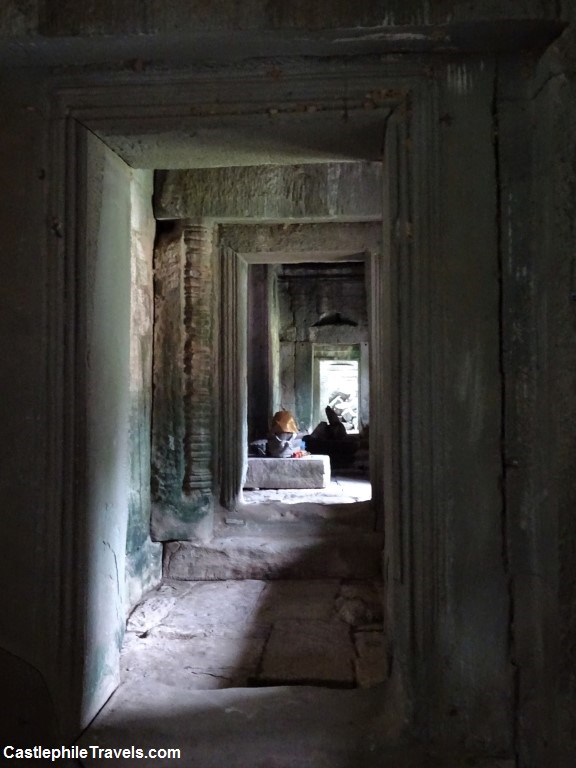 When you do visit Ta Prohm, make sure to glance to your left as you walk back to the carpark. There you'll see a somewhat out-of-place carving of what on first glance appears to be a stegosaurus. Whether it's intended to be a dinosaur or something else entirely is up to you to decide!