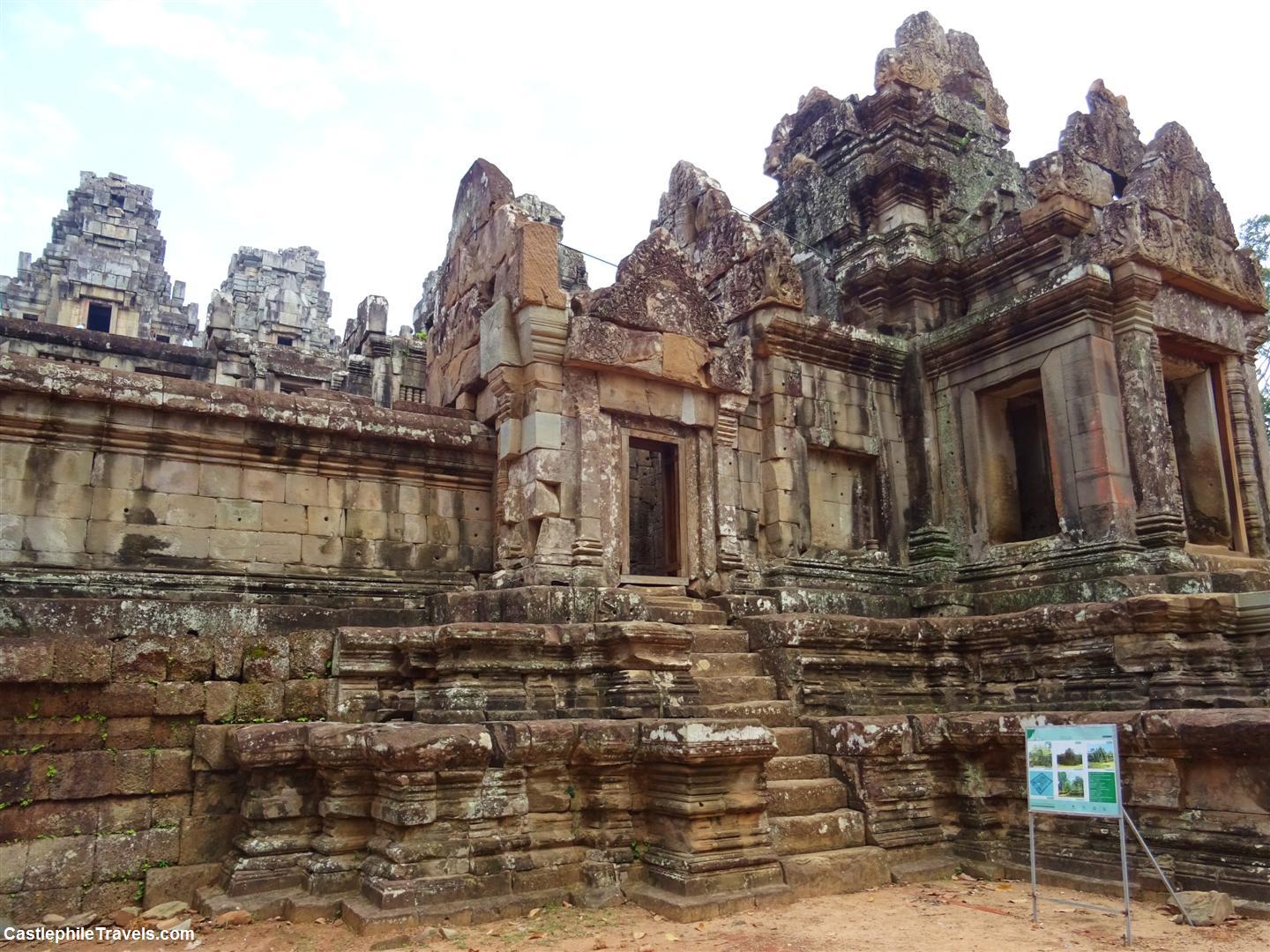 Don't like heights? Then Ta Keo might not be the temple for you!
Situated to the north of Ta Prohm, Ta Keo was built during the reign of Jayavarma V (968 – 1001) and is thought to be the first of the Angkor temples to be built of sandstone.
However what most captured my attention during my visit to Ta Keo was the stairs that visitors must climb in order to reach the top of the pyramid-like temple. I love the challenge of climbing to the tops of hills and belltowers and Ta Keo offered me another!
In order to enter the temple compound itself, you have to climb up a set of wooden steps. These are easy compared with what's to come – there are handrails and the steps are set a reasonable amount apart.
The second flight of stairs are more discouraging. The stone steps stretch up towards the sky so far that you can't see what's waiting for you at the top of them.
The final flight of stairs to the central tower, rising to almost fifty metres above ground level, are deceptive. They might not look that bad, but they are the most difficult to scale. There is no graceful way of climbing them – you have to clamber up with your hands and feet to get to the top. They lead up to a sanctuary containing a shrine to the god Shiva. (And a tip: climb down using the stairs behind the shrine – they're much easier to navigate!)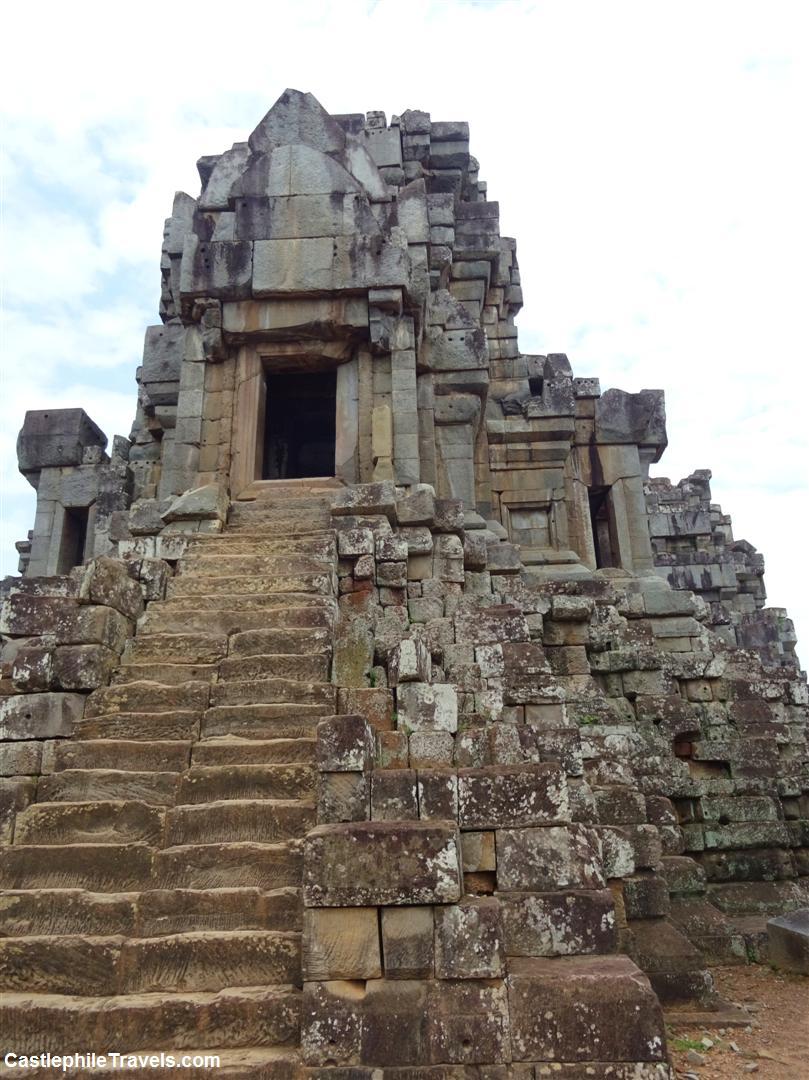 Even if you don't make it to the top of the third flight of stairs, you can still take a rest, catch your breath, and look over the Cambodian jungle at how far up you have climbed.
Once you're back down on the ground level, make sure you look up at the top of the central tower as it pokes up above the wall that surrounds the temple. How fantastic it feels to know that you've conquered all of those stairs!