By the time this post is appears online, I'll be at the airport, bags already checked in, waiting to board the plane for my next adventure: four weeks travelling through Belgium, France and the UK.
Travelling with my brother
It's going to be interesting: over the past few years my travels have been solo (along with some group tours). This time will be different – I'll be spending four weeks travelling with my brother, Ryan.
When we were young, our family took trips together every school holidays. We even spent three months of 1991 living in a caravan as we drove up through Coober Pedy, learned about Aboriginal culture, climbed Uluru, and watched crocodiles in Kakadu and the Daintree, before driving down the east coast through Brisbane and Sydney and heading home. Our parents have instilled in us a love of travel that we still as adults.
Ryan's beyond excited about going to Europe. He's even joining me in creating digital media and has set up his own YouTube channel (Subscribe to see what we get up to, and be prepared to listen to a lot of bad roadtrip sing-alongs!).
Meanwhile, I have mixed feelings about this trip.
My worries and concerns:
Turning in to the bossy, know-it-all older sister: I need to watch myself, and make sure I don't kill my brother's enthusiasm for being in Europe with my list of where-I-think-we-should-gos, what-I-think-we-should-dos, and when-I-think-we-should-do-thems. It would be very easy for me to slip into my Miss I-Am-Always-Right persona. I need to make sure I let him come to his own conclusions about independent overseas travel and not overwhelm him with my own opinions.
My brother's tendency to be accident prone. My brother tends to attract trouble in the form of bodily injury (he's nicknamed himself 'Mr Bump' after the Mr Men character). Back, shoulder, foot ligaments, he's hurt them all (and that's just in the last 300 days). When I'm at home, I'm fine, though while travelling I've managed to walk into a pole and split my head open in Salzburg, and have sustained a swollen knee in Moscow after falling down a flight of stairs wearing my 20kg backpack. Putting the two of us together could spell trouble.
Needing a break. I have never travelled for more than ten days with just one other person. Usually I alternate between solo travel and group travel. And as much as we get on with each other, we are going to need a break every now and then. We might need to go our separate ways for a few hours after we arrive in the UK and are back on English-speaking soil and I have put aside my role as the French interpreter.
Castle fatigue: My brother is excited about this trip. He's been counting down the days. He's signed on to what is inevitably a castle tour and has voluntarily come up with about fifty castles that are near where we are travelling. That's fantastic for me (and for this blog), but how long will it last?
What I'm looking forward to:
Playing tour guide: I love Paris, feel like I could live in Scotland, and know my way around London. I have my favourite spots and places to recommend that he should see. Together with his own European bucket list, I'm looking forward to showing him around, sharing with him the history of these places and what they mean to me.
Travelling with one of the people who knows me best. My brother and I tend not to hold grudges. Even if we're livid with each other, we know to give it a few hours and then everything will be back to normal.  He even accepts my castle addiction!
Visiting places I've always wanted to go to: Although this trip will see me back in my favourite cities of Paris, Edinburgh, and London, I'll also be going to some places that have been on my Travel List for a while. We'll be going to Bruges to see the canals and buildings that everyone raves about. We'll visit several film locations from the movie Robin Hood: Prince of Thieves and see where the legend started by exploring Sherwood Forest and Nottinghamshire. And for the first time on my travels I'll have access to a car, and be able to get myself to those places that trains don't get me close enough to (Chatsworth, I'm looking at you).
Getting to say 'Remember when…?' The worst thing about solo travel is that when you get home, you can't sit back and reminisce about your travels with anyone else. If you try it with someone who hasn't been to the locations you have, their eyes tend to glaze over. If you try reminiscing with someone who visited, you'll more often than not get them trying to one-up you with their own experiences. What you need is someone who was there with you, who knows first hand how hilarious it was to get off at the wrong train station, or how angry you were that your suitcase broke on the third day of your holiday. Hopefully we'll have a few stories from this trip that will stay in our shared memory for a long time.
The November Weather Report
A change of plans saw our original holiday of four weeks in New Zealand switched for exploring Belgium, France and the UK. Though the location changed, our annual leave dates did not.
The result? We are heading in to Europe in November.
After several Google searches, it seems that people have mixed feelings about how bad the November weather in Europe is. It runs the gamut from the weather being cool with snatches of sunlight and the cities being free from summer's bustling crowd of tourists, to all tourist attractions being shut down, the sky dumping a deluge on those people who stay there for November and everyone basically having a miserable time. One of the quotes I read on TripAdvisor recommended against travelling to Europe, since it wasn't summer, and the charm of Christmas wouldn't have made its appearance yet.
With so many mixed opinions, we've decided to go in November anyway. If we expect it to constantly rain, then we'll be happily surprised when it doesn't. We know what we're getting into temperature-wise – we've been through snowy Januarys in Germany, so know that we can get out and explore even when it's near freezing outside and the hours of daylight dwindle to six a day. We even had a cold winter in Adelaide to prepare us – we had a week's worth of the maximum temperature hovering between ten and thirteen degrees.
And going in November has made it easier to narrow down our castle list – it's true that quite a lot of them are closed to the public from November onwards. But we still have a pretty long list of castles, palaces and stately homes to choose from that keep their doors open year round.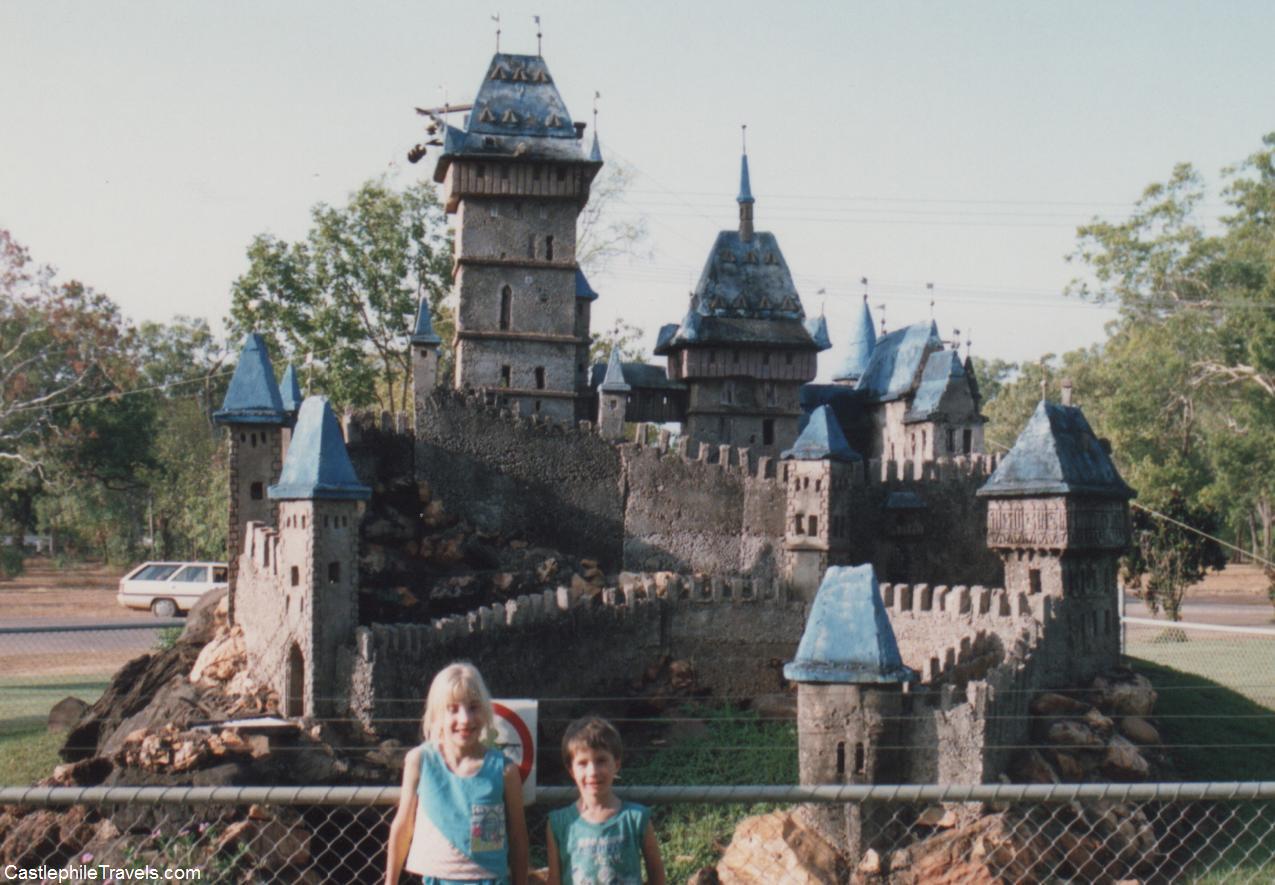 For the next twenty-eight days, I want to expose the European November weather and document it and how it affects our travel plans, so the next person who Googles What's the weather like in Europe in November? can read through these posts to add to their confusion find out what it was like for us.
So share our journey with us and follow us on the Castlephile Travels Facebook page to find out whether it all goes to plan!
We'll see you in Europe!