I spent most of 2018 in Australia, apart from a two month adventure through Eastern Europe from mid-August to early October. I visited Austria, Czech Republic, Poland, Slovakia, Hungary, Croatia, Serbia, Bosnia-Herzegovina, Montenegro, and Slovenia, six of those countries new to me, bringing the number of countries I have visited to 36.
I was lucky to experience so many new places, cultures and stories this year. Here are some of my favourite memories from 2018:
Finally visiting Český Krumlov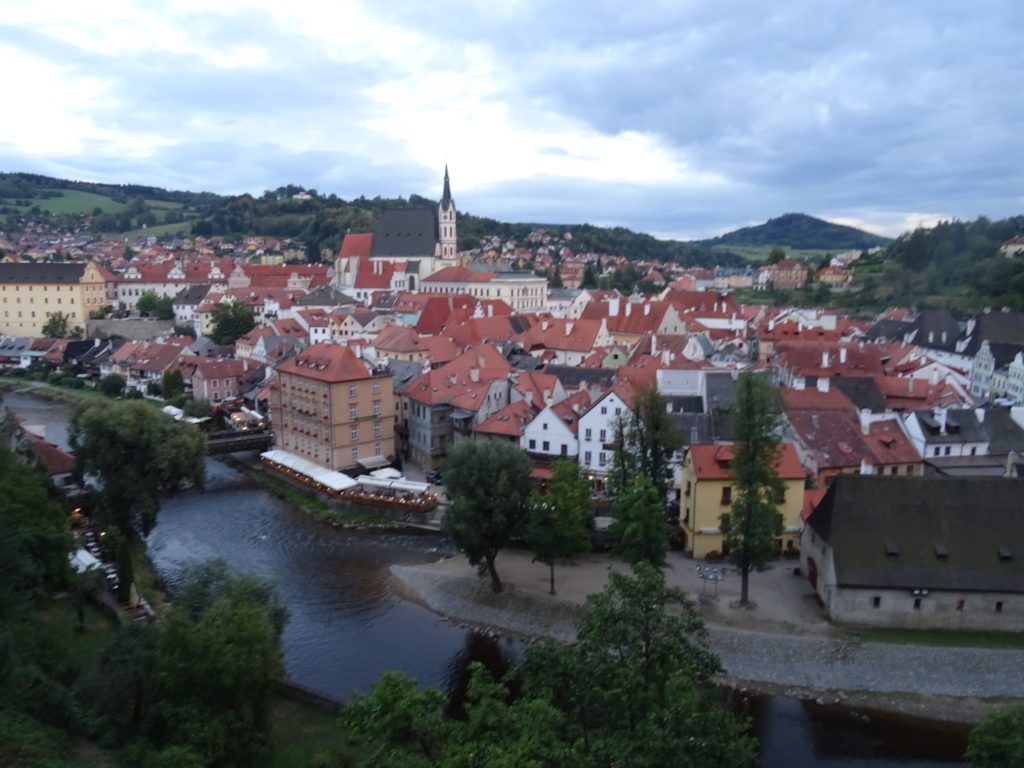 In 2010 I was sitting in a travel agent's office, trying to work out where in Europe I wanted to travel to. At that time, Germany was the only country I had spent any time in outside of Australia. I was looking for a trip that would let me visit Neuschwanstein Castle in Bavaria, as well as Chambord and Chenonceau in the Loire Valley.
My travel agent suggested that if I liked castles and historical towns, then I might like the Czech town of Český Krumlov, a fairytale town that felt like you had stepped back in to medieval times.
While I couldn't fit it into that trip, I kept it on my 'Places I'd Love To Travel To' list, until finally I managed to add it on to my trip through Eastern Europe. After eight years of travelling, I finally made it to Český Krumlov in August of 2018, and it did not disappoint. Our accommodation was in a six hundred year old building, with steep stairs, heavy hand-carved wooden doors, and my little attic room that looked down into cobblestone street below.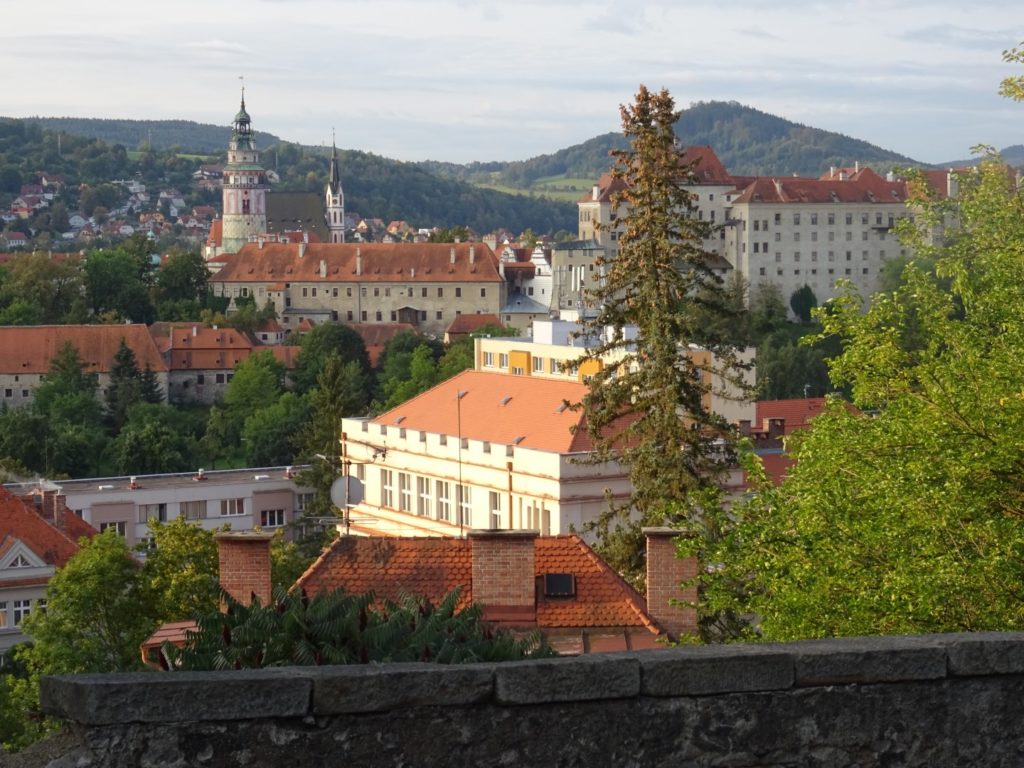 Český Krumlov is the sort of place where you have to remind yourself to stop taking photos and just be. Around every corner there is something quaint to take a photo of, and if you stay in the town itself, you can wander through it in the early morning without encountering anyone else.
The castle, with its tower, and the seven-hundred year old church dominate the landscape, with red roofs of buildings, restaurants and hotels sandwiched in between. If you want a break from strolling through the streets and laneways, you can watch kayakers and rafters navigate the locks as they make their way down the river, or spend a hilarious couple of hours trying to maneuver the raft to go straight rather than round and round in circles, like I did!
Swimming in the Bay of Kotor
Nothing prepared me for how spectacular the Bay of Kotor was. I knew little to nothing about Montenegro before we drove around the Bay of Kotor and I saw my first glimpse of the tiny islands in the bay.
Kotor itself is a walled city that I loved getting lost in, but my favourite memory of Montenegro is floating off of the side of a boat in the bay. After boarding a catamaran from the dock outside of my accommodation, my guided tour first travelled down the bay near where to the cruise ships docked, and then back to where the islands were. We stopped off at the Our Lady of the Rocks church and its small multi-level museum, and then docked at the bayside town of Perast for coffee.
From there, our tour guide (who was also the captain of our catamaran), took us in to the middle of the bay, stopped the boat, and said we could swim if we wanted. He didn't have to ask us twice! The water was warm, and it felt so luxurious to float alongside the boat. Then, once you opened your eyes, you looked out at the cliffs that surrounded the bay, and at the beautiful water that lapped against the iconic islands. I could have stayed in the water for the whole day!
Getting lost in the Czech Republic
The short version of the story is there are two towns called Brumov in the Czech Republic. We were aiming for the one by the Polish border, but due to a miscommunication with the ticket office at the train station who sold us the ticket, we ended up at the one by the Slovakian border. Although it wasn't great at the time, and we missed out on seeing a mysterious underground city thought to be built under German rule during the second World War, by the end of the day we ended up where we needed to be. Now we look back and laugh at the situation we found ourselves in, and the 1st of September will forever be Brumov Day, a hilarious inside joke for my fellow travellers in that tour group.
The Opulence of the Wieliczka Salt Mines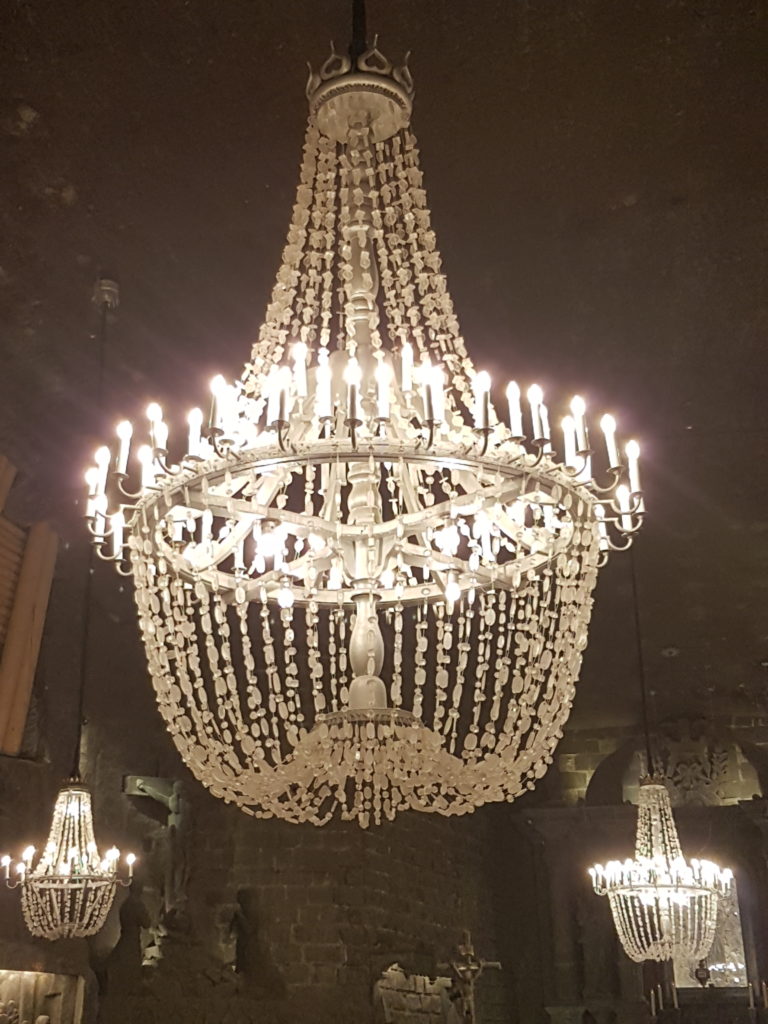 The Wieliczka Salt Mines, just outside of Krakow, have to be the classiest mines I have ever visited, and the mine tour blew all of the other mine tours I've ever been on away. Sure, there's one or two stops on the tour where they show you how the miners extracted salt, but then there's a chapel, and a spectacular ballroom, where everything from the floor to the frescoes on the wall to the decorations on the chandeliers are made completely out of salt. If you're visiting Krakow, definitely visit these mines – the attention to detail and amount of work that must have gone into carving out all of the features in the rooms, let alone the rooms themselves, is mind-blowing.
The Winding Streets of Split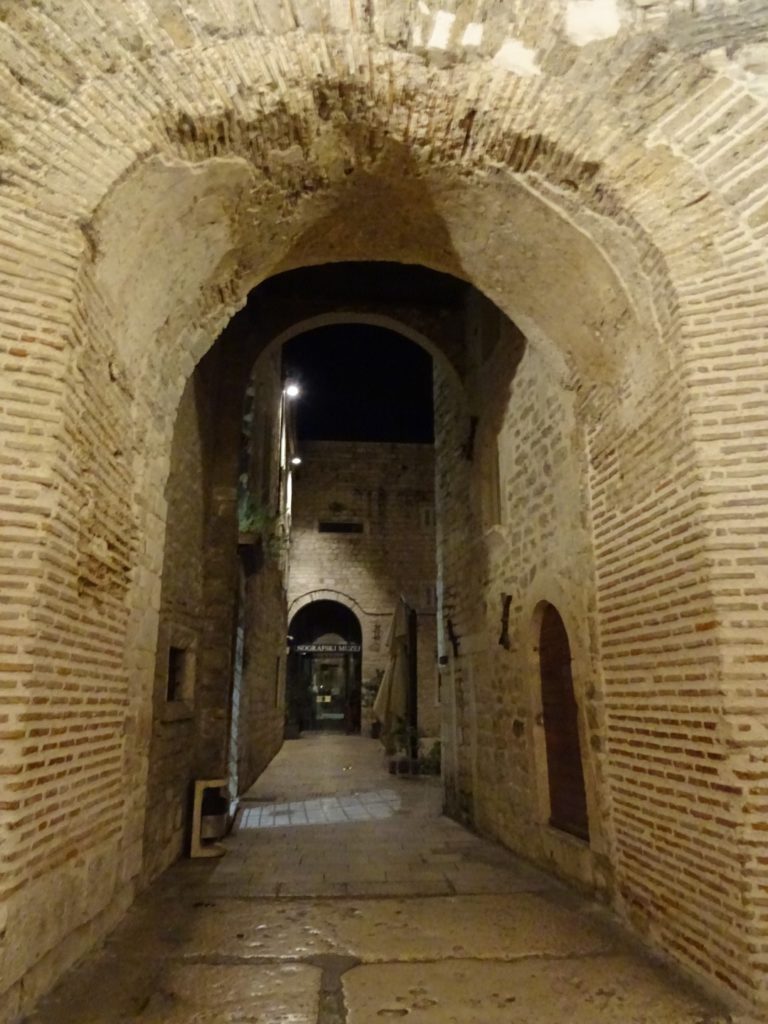 Split is my kind of place. The Old Town of Split, including our accommodation, was within the walls of Diocletian's Palace, who was once the Emperor of Rome. While the Peristyle, the main square of the palace, can get crowded and touristy, there were so many alleyways to wander down that you could easily get lost in the winding streets.
Like Kotor, it had the same feeling of having centuries of history within its walls, and I could have easily spent days exploring.
Speaking German to a waiter on Pag Island
Travelling to Pag Island on a day trip from Zadar, we stopped in the town of Pag. We explored the lace and salt museums, as well as the cathedral, before sitting down at a cafe and ordering ice coffees. My Croatian consisted of the words dobar dan (good day) and sladoled (ice cream), while the waiter didn't speak any English. It turned out that he was fluent in German, and so I got to practice speaking German by ordering coffee on an island off the Croatian coast.
Adding Ljubljana to my Places I Could Live list
Ljubljana was a surprise. I almost didn't go there, being scared off by trying to work out how to get there from Bled (turns out there's a regular public bus that will take you between Bled and Ljubljana). The town itself felt very comfortable and familiar, as if I could live there. The old town was compact but beautiful, the people I met were friendly and welcoming, and the one and a half days I spent there wasn't enough time to cover everything that I wanted to see. I will definitely find my way back to Ljubljana.
Visiting the places we learned about in History class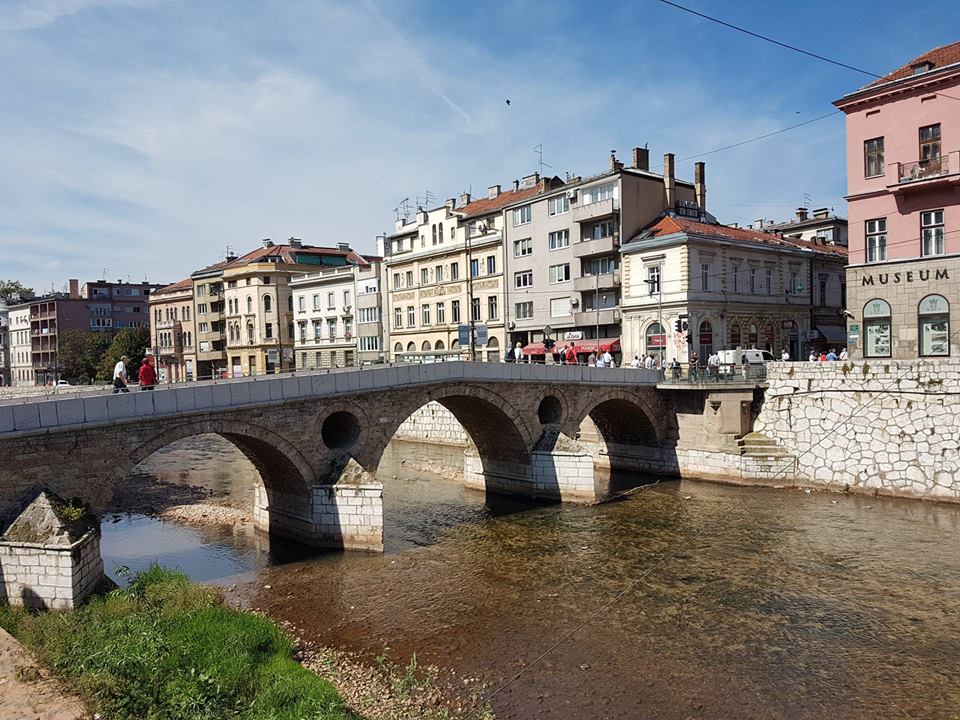 You would be hard pressed to find a better History teacher than the one I had in Years 11 and 12 at high school. He was a fantastic raconteur, and through his vivid storytelling would make what we were learning about come alive in my imagination.
It still seems surreal to me that I am now visiting the places I learned about as a seventeen year old. This year, I stood in the spot in Sarajevo, where Gavrilo Princip fired the shots that assassinated Archduke Franz Ferdinand of Austria that sparked World War One, and thought back to the black and white photo of him that was in our History textbook. Being able to visit these places and see where events happened somehow helps the significance of these historical events seep in to my understanding better, and I count myself lucky that I am able to visit so many of the places I learned about all of those years ago.