The French writer Guy de Maupassant reputedly said that the best view of Paris was from the Eiffel Tower, because he could look out over Paris and not have to see the tower itself. Many people hold the same view of Montparnasse Tower (Tour Montparnasse) – the sleek black skyscraper, that looks out of place amongst the older buildings of Paris.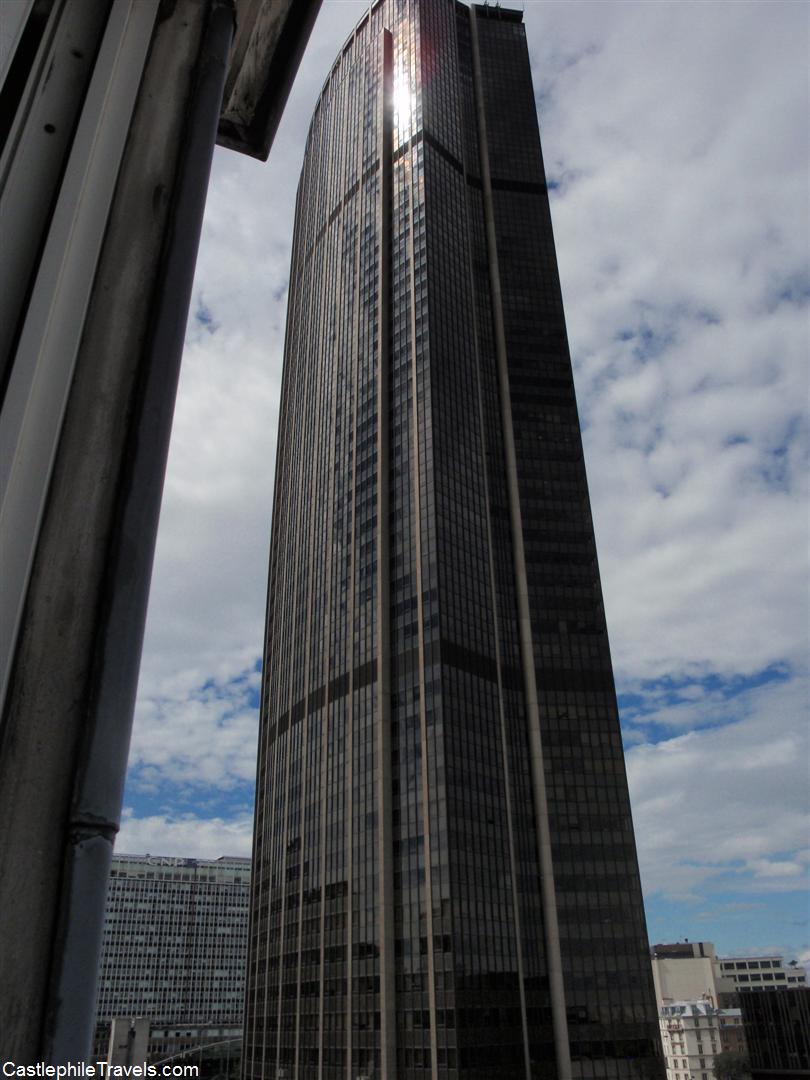 While I do feel sorry that the tower gets such a bad rap, the truth is that these people are right: the views from the topmost floors of the tower are amazing, and you could spend hours here picking out the landmarks.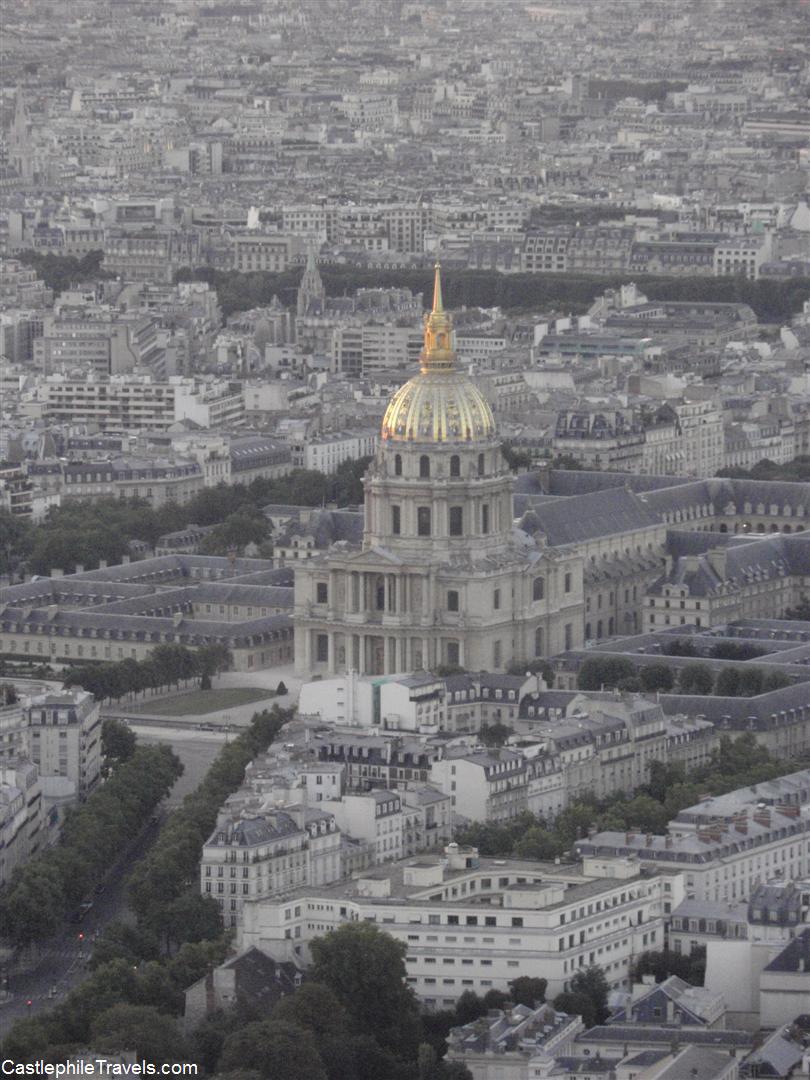 Make sure you get out on the terrace for the best view
Montparnasse Tower is essentially an office building, with the 56th floor turned in to a panoramic viewing area for tourists. From here you can see iconic buildings such as Notre-Dame de Paris, Les Invalides, the Louvre, the Sacré Cœur, the twist of railway lines beyond the Gare Montparnasse and, of course, a fantastic view of the Eiffel Tower. There are also interactive panels, a photo exhibition, a gift shop and a café.
While the view from the 56th floor is great, if you want to take photos you have to deal with potential glare and windows smudged with fingerprints. If you turn right as you walk in, you will find a staircase that will take you up on to the terrace and allow you to look over Paris without trying to shoot around bars and through windows.
Time your visit for sunset
My tip for visiting Montparnasse Tower? Go an hour before sunset. That way, you can enjoy the view in daylight, then watch as twilight settles over the city and the yellow glow of the streetlights appear, and then once the sky has darkened you can catch the ultimate view of the Eiffel Tower as it sparkles in the night.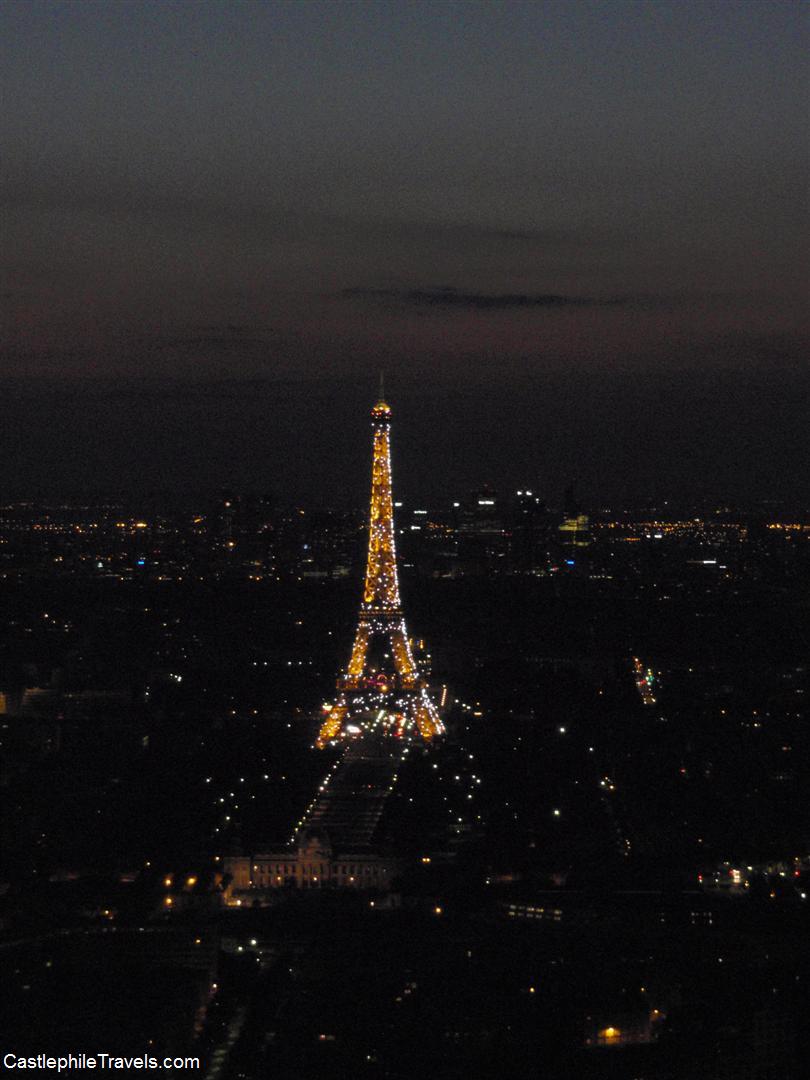 Plan to spend at least an hour taking in the views here and to fully enjoy the experience!
Do you have a favourite view of Paris? Share it in the comments!
What you need to know:
Montparnasse Tower is located across the road from the Gare Montparnasse and can be reached by Metro at stop Montparnasse Bienvenüe
Further details can be found at the Montparnasse Tower website