Climbing the Eiffel Tower is on most travellers' bucket lists. With visitors being able to climb the tower since it was constructed for the Universal Exhibition in 1889, it is as much an essential part of visiting Paris now as it was back then.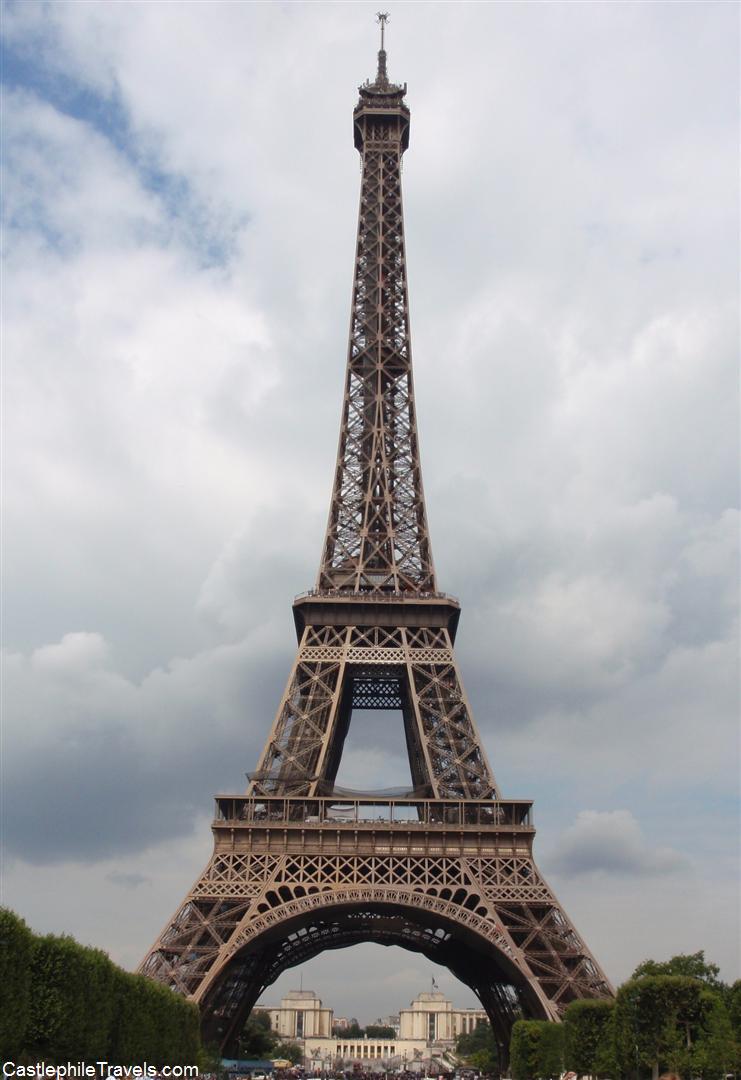 There are many options for going up the tower. You can climb the stairs up to the first and second levels, or save yourself the sweat and hop into an elevator for a less energy-expending climb.
Whichever way you choose to climb the Eiffel Tower, however high you want to go, the view from all levels of the Eiffel Tower is fantastic.
Views from the first level of the Eiffel Tower
First, catch your breath!
Whether you arrived via the elevator or you climbed the 345 stairs, your first glimpse of the views from the Eiffel Tower will leave you a little breathless.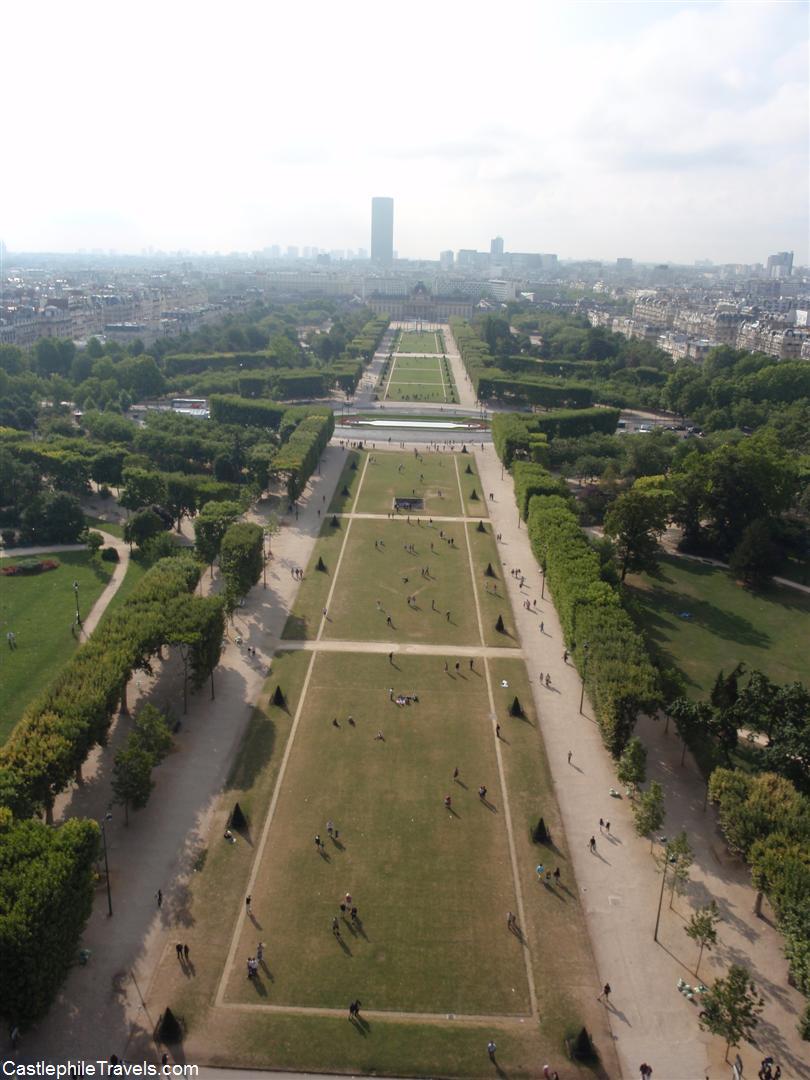 On the first floor, you'll find the 58 Tour Eiffel Restaurant as well as an exhibition about the Eiffel Tower, but what you'll really want to do is look over the Champs-de-Mars and the Trocadéro and take in the views. They're beautiful.
Got your breath back? Fantastic, because there's another flight of stairs waiting for you to continue your climb!
Views from the second level of the Eiffel Tower
The views from the second level of the tower are just as good as the first (Just compare the last few photos!). 58 metres higher than the first level, you may end up with more photos on the second level, especially if you're intending to catch the elevator up to the third level. The queue for the elevator can be quite long, and being in the queue forces you to move slowly around the second level, giving you the benefit of being able to enjoy the views for longer, and notice things that might otherwise have passed by in a blur.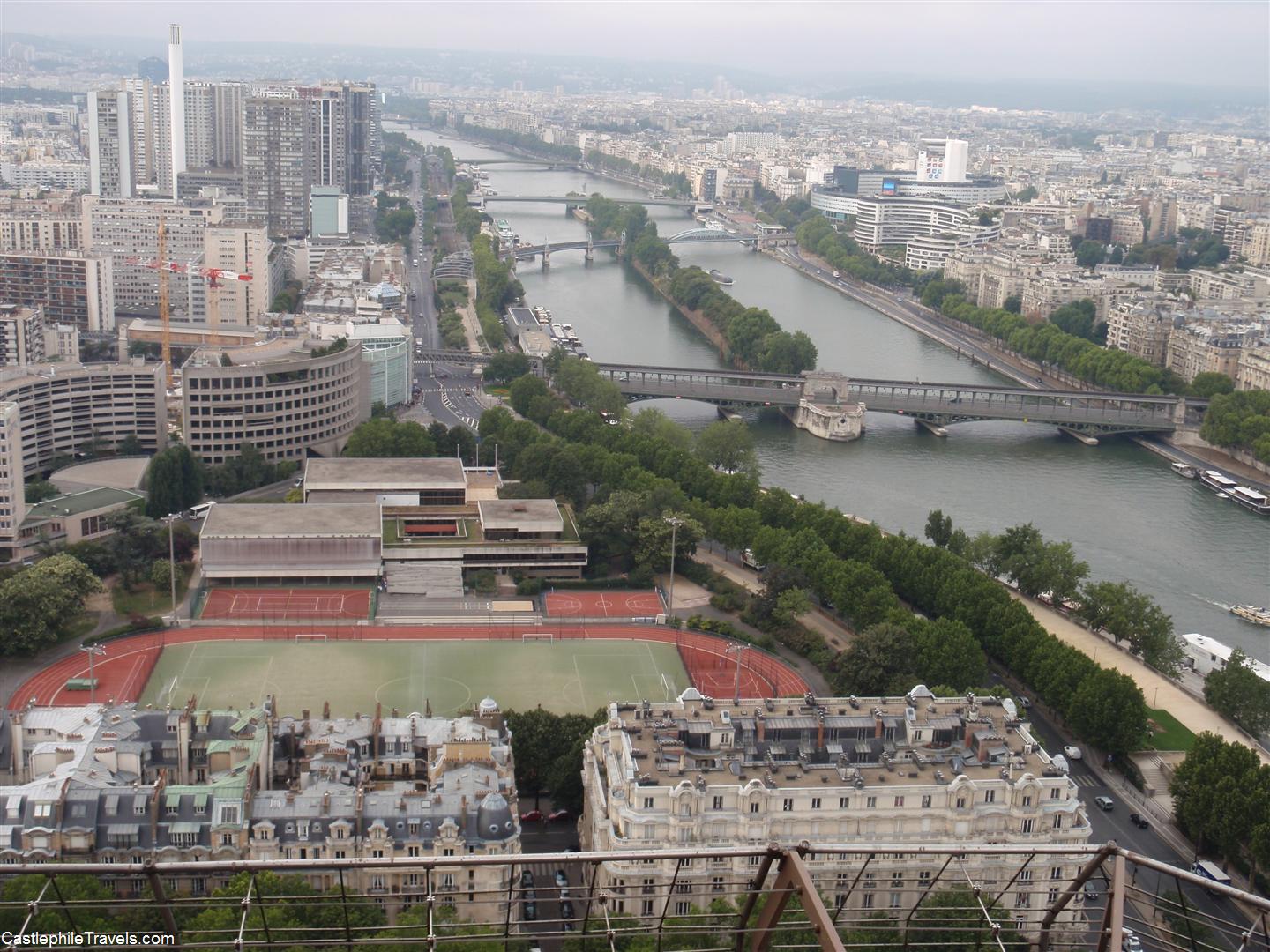 Views from the third level of the Eiffel Tower
You've made it! See all of Paris before you, and take a rest. You've earned it!
While you could argue that the view on the third level is similar to the other two, on this level, you can show how far you've come by pointing your camera downwards. You're now 276 metres above the ground. Luckily, there's an elevator waiting to rush you all the way back to ground level!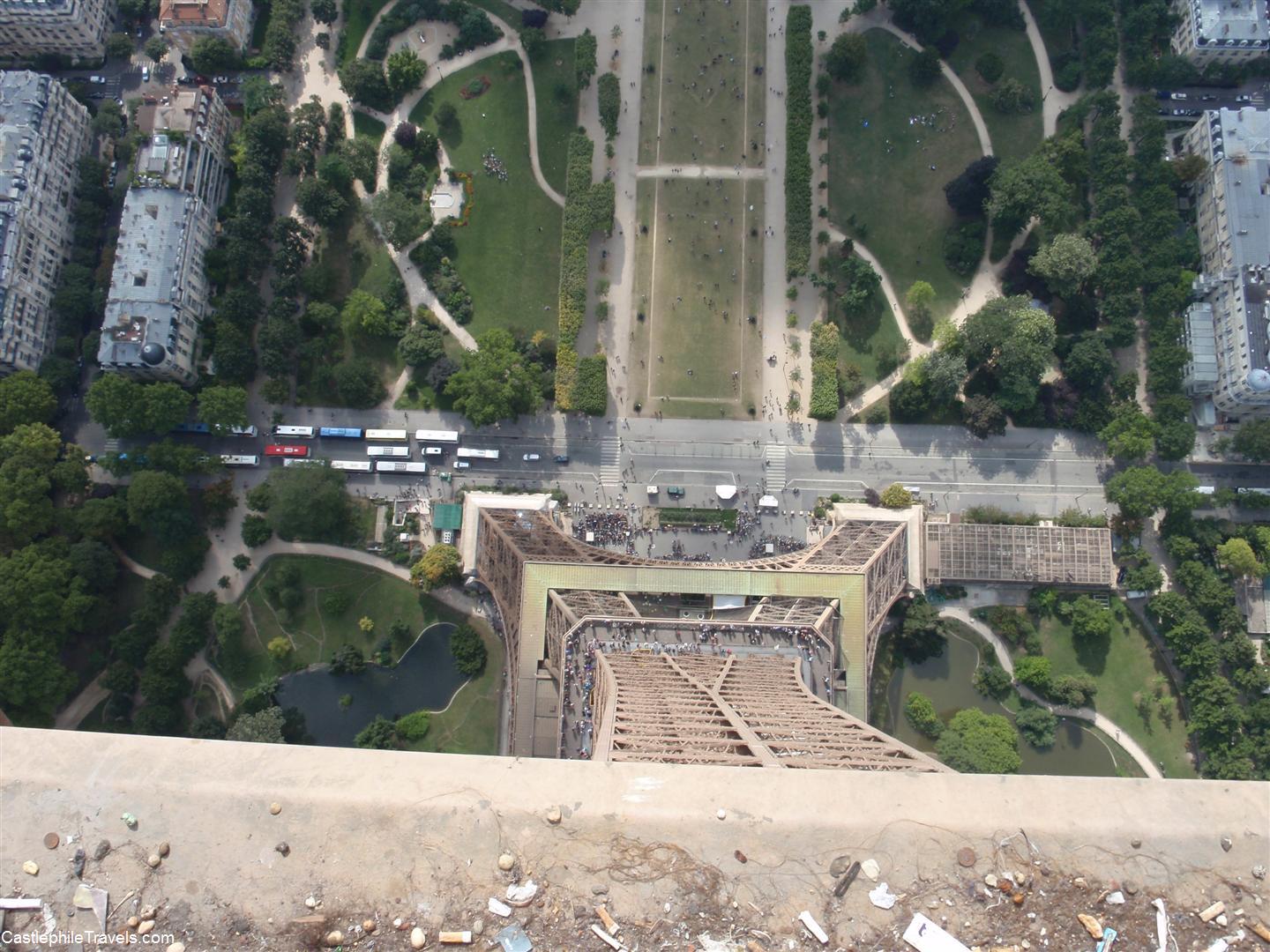 Do you have a favourite view of Paris? Share it in the comments!
What you need to know:
Be prepared to queue. The queue to climb the stairs up the Eiffel Tower is usually shorter than the queue to take the lifts.
Details about climbing the Eiffel Tower can be found on on the Eiffel Tower website