Skogafoss is just one of the many waterfalls along Iceland's Ring Road. Most people see this waterfall from below, standing next to the river that it crashes down into. However, there is more to Skogafoss if you're feeling adventurous and want to explore.
Next to the waterfall there is a set of stairs that snakes its way up the cliffs to the top of Skogafoss. Even though I was out of breath by the time I reached the top of the falls, it was completely worth it because the view was spectacular: you can look out over the rugged green hills and watch the river as it cuts through the plains below and winds out to the sea.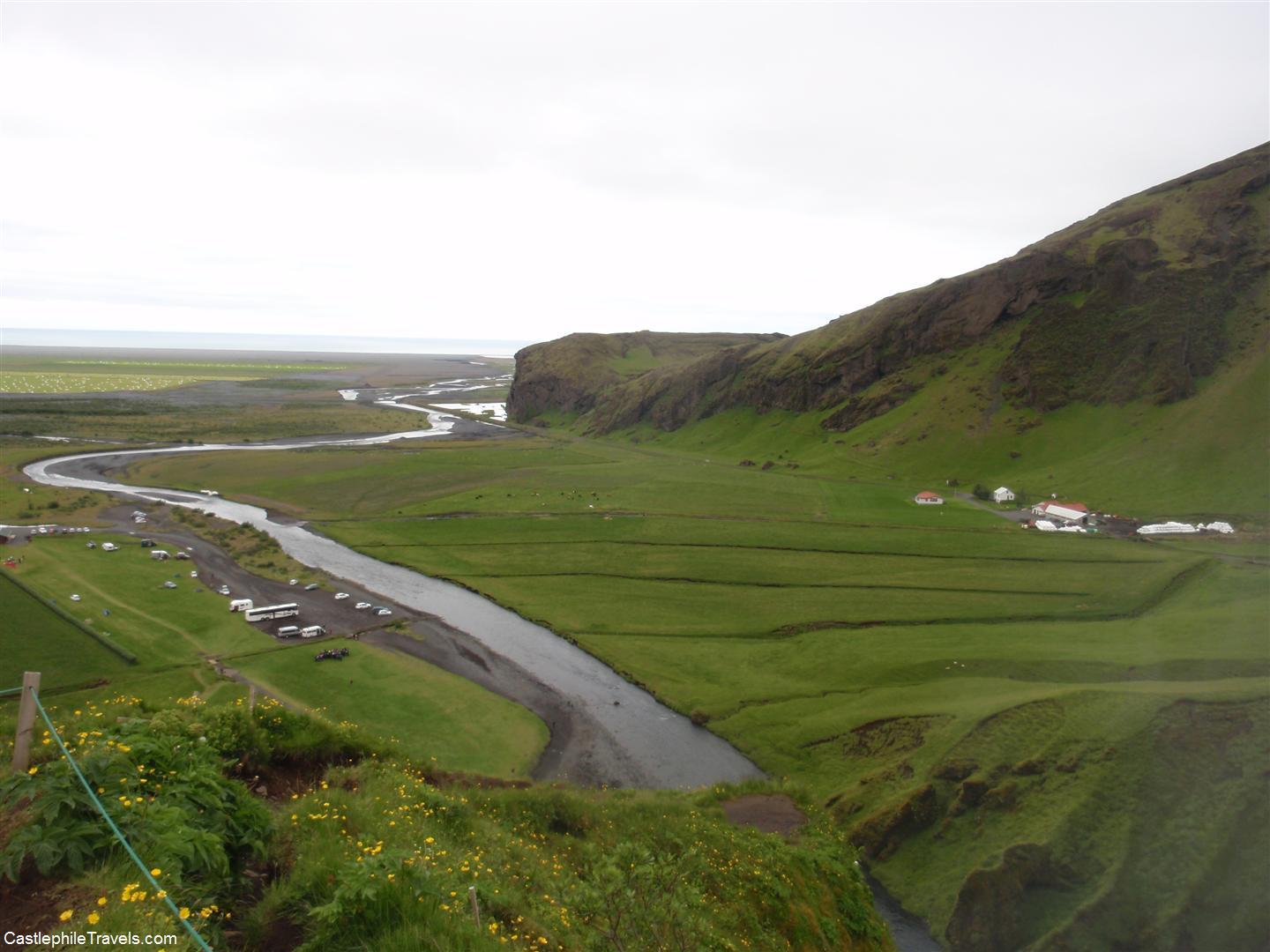 While this lookout has a fantastic view, you can venture further up the river. If you climb over the stile by the lookout (be careful – it had just been raining when we reached Skogafoss, and I slipped off of the stile and into the mud!) you will find yourself on the trail that heads through Laugavegurinn and Fimmvörðuháls Pass.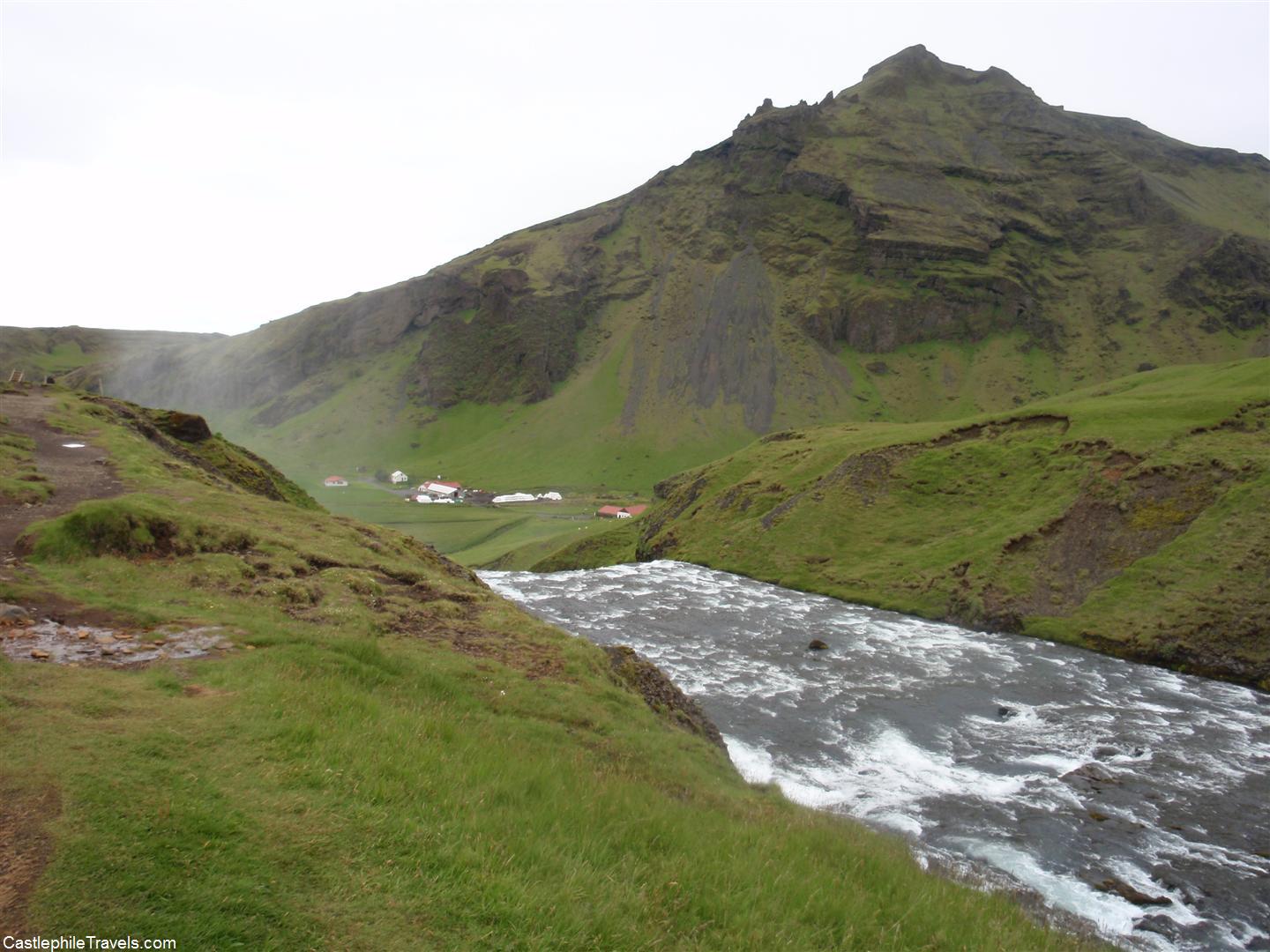 While we didn't venture too far up the trail (we had a guided tour of the Skogar museum that we needed to get to), the scenery above the waterfall was even prettier than the landscape below.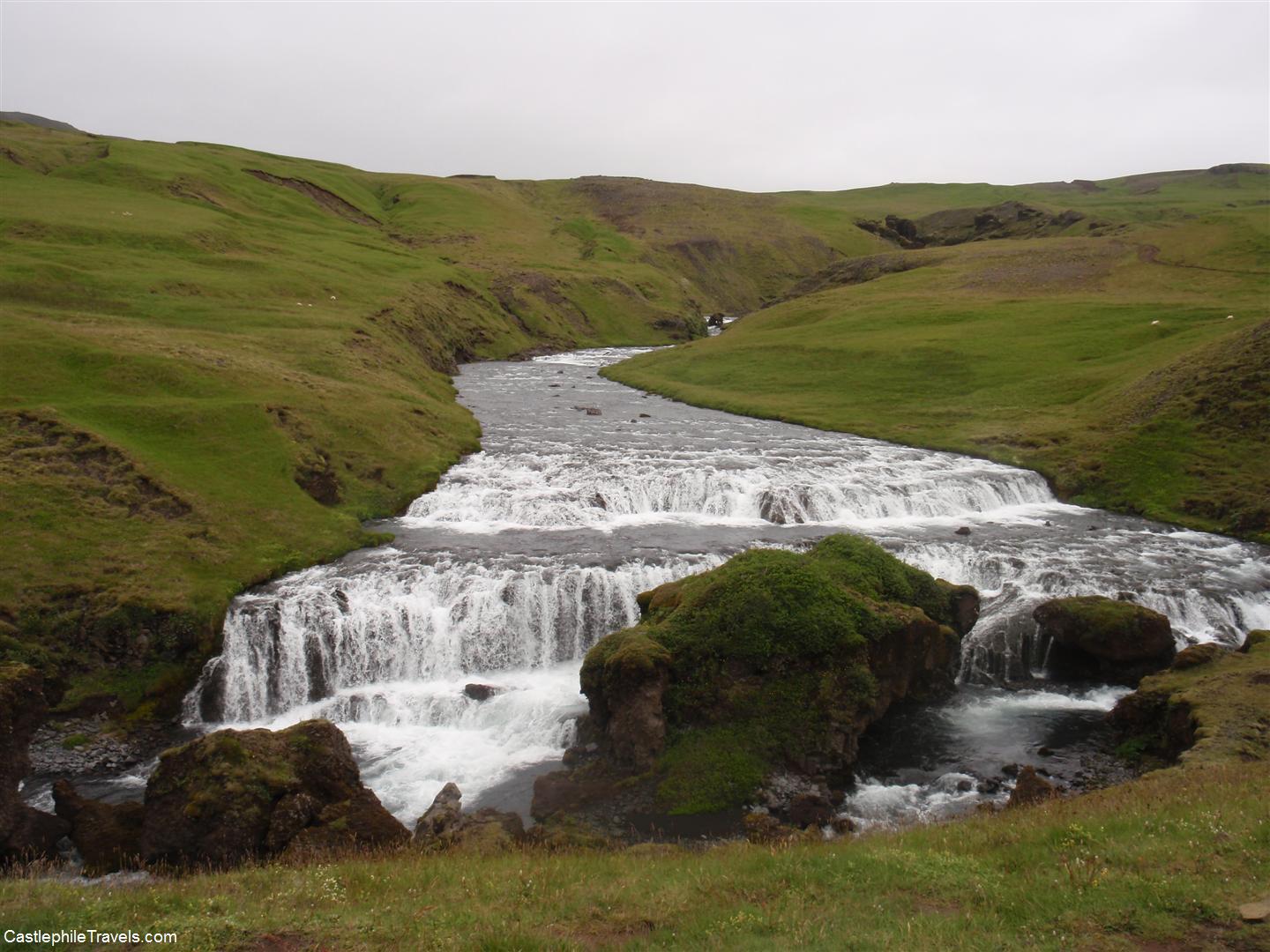 There were more waterfalls and emerald green fields where sheep grazed. A collection of troll cairns surprised me – I had thought they were something that were only built in Norway, but obviously not!
Heading back down the stairs I took one last look at Skogafoss, feeling the thick mist hanging in the air, before returning to the carpark. I felt glad that I had made the effort to get to the top of Skogafoss – it gave me an appreciation of just how beautiful and green the Icelandic countryside is.
So if you're driving along the Ring Road, stop in at Skogafoss and take on those stairs – you won't regret it!