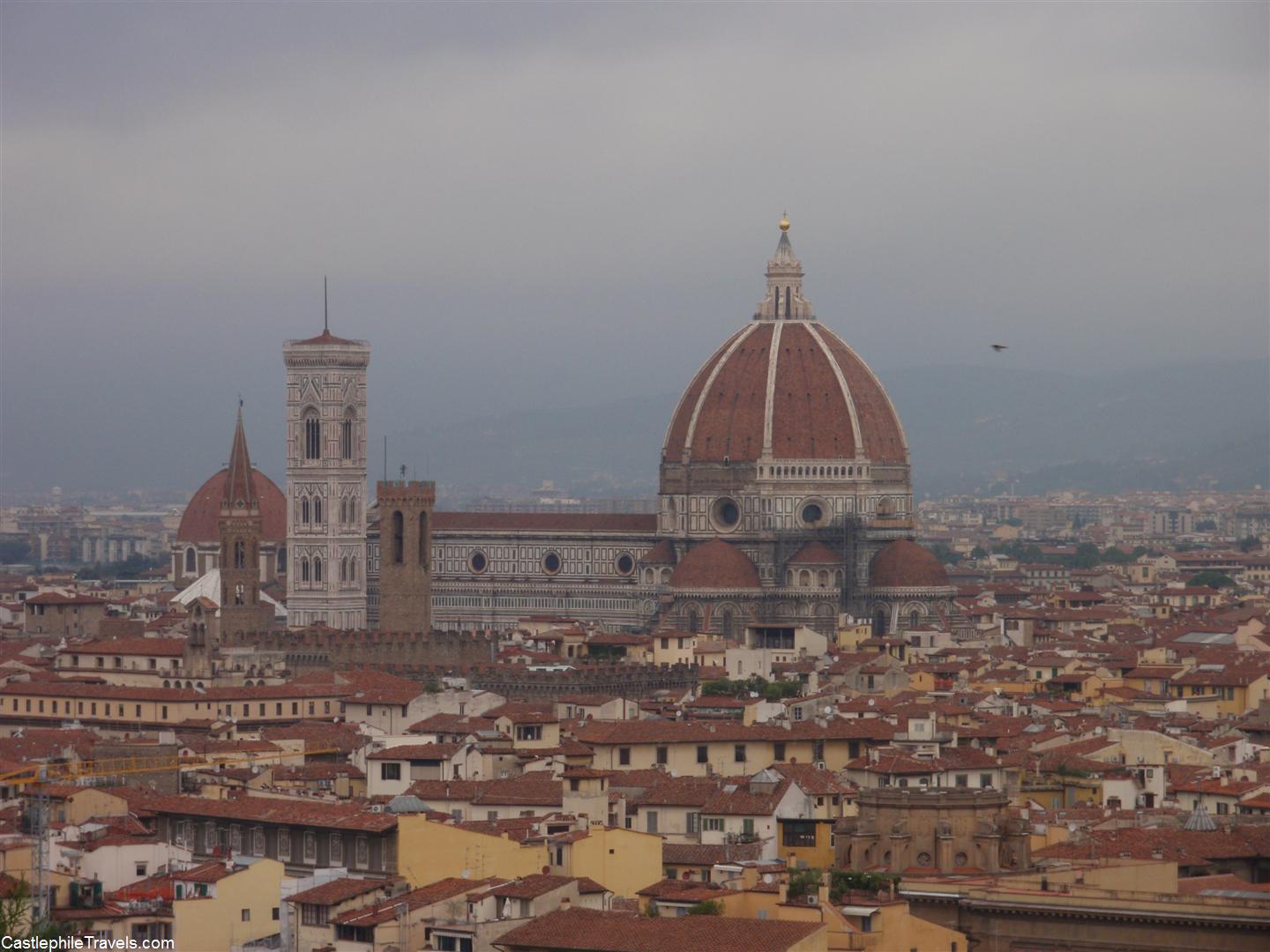 Along with seeing Michelangelo's statue of David in the Galleria dell'Accademia, one of my favourite memories of visiting Florence was climbing to the top of the Duomo's belltower (known as the Campanile di Giotti) and taking in the stunning views of Florence and the Florentine countryside.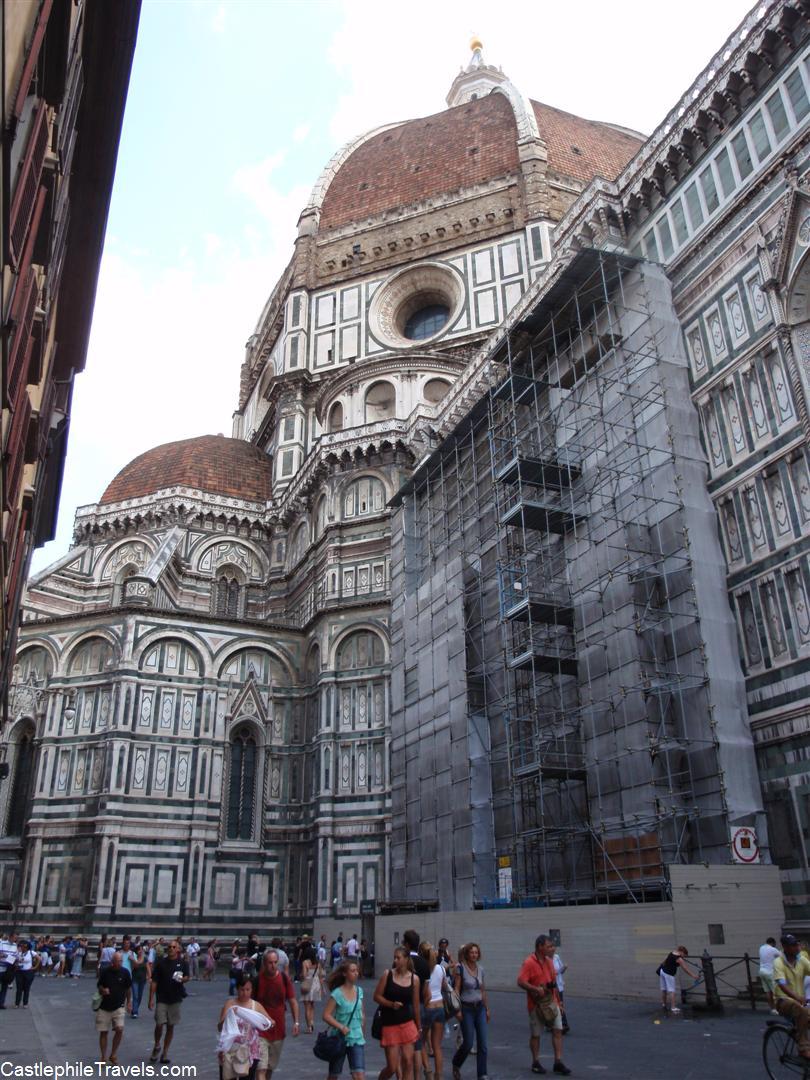 We were visiting in August, when the whole of Italy succumbs to sticky heat. Our plan was to climb up to the dome of the  Basilica di Santa Maria del Fiore and we joined the long line of people waving their city maps in front of them in an effort to keep cool. We waited. The line didn't seem to move. We looked up at the red dome that seemed to dwarf the piazza, and then over to the neighbouring belltower. After sending someone over to perform reconnaissance, our decision was made: While there were at least fifty people in front of us in the line for the Duomo, there was no line for climbing the belltower. It was time to give up on the Duomo.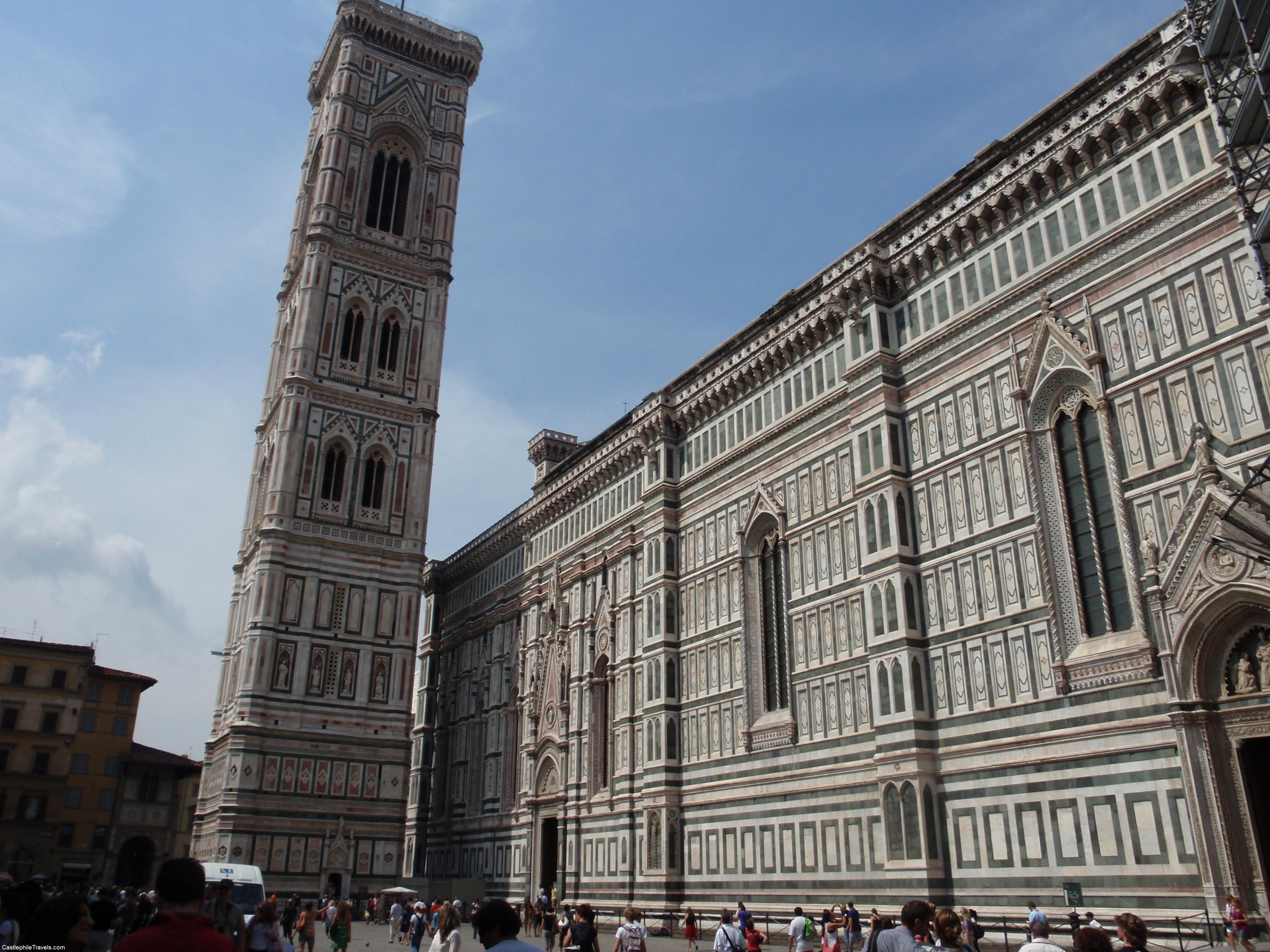 We scurried over to the entrance of the fourteenth century Campanile di Giotti, and felt a welcome relief when we stepped inside the cool dark room that served as the gift shop and ticket desk.
We paid our entrance fees, and then the stairs began.
They were easy at first, and the climb was broken up by three different landings, allowing you to catch your breath and cool down before attempting the next set of stairs. The final staircase proved more interesting than the others. It was very narrow, and if you met someone on the staircase, one of you had to move back to one of flatter parts where the stairs turned the corner, otherwise it was rather difficult to squeeze past everyone. It was hot, hard to climb, and stuffy.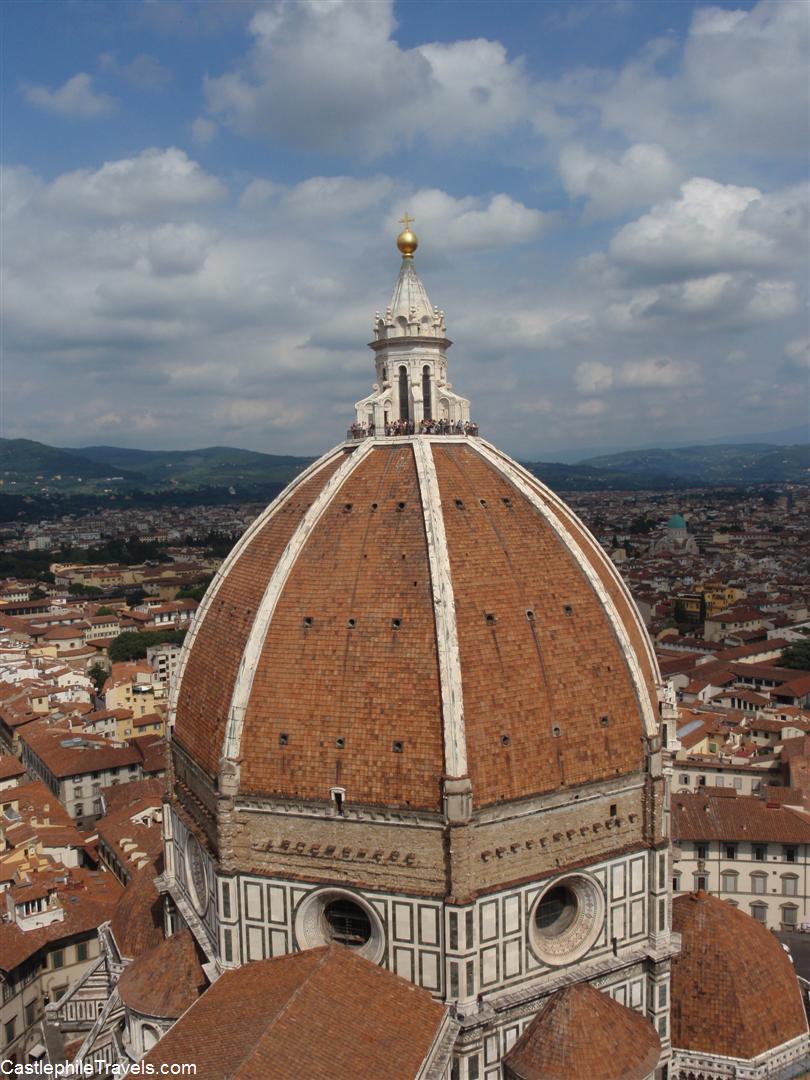 414 steps later, we finally found ourselves at the top of the belltower. Even though the Duomo's dome is taller than the belltower, as we looked over at the people standing on the Duomo's balcony it didn't feel like too much of a difference. As we caught our breath, we gazed over the red rooves that hid the narrow streets of Florence. Churches and towers poked up between them. Further on, the city fell away to the green of the countryside.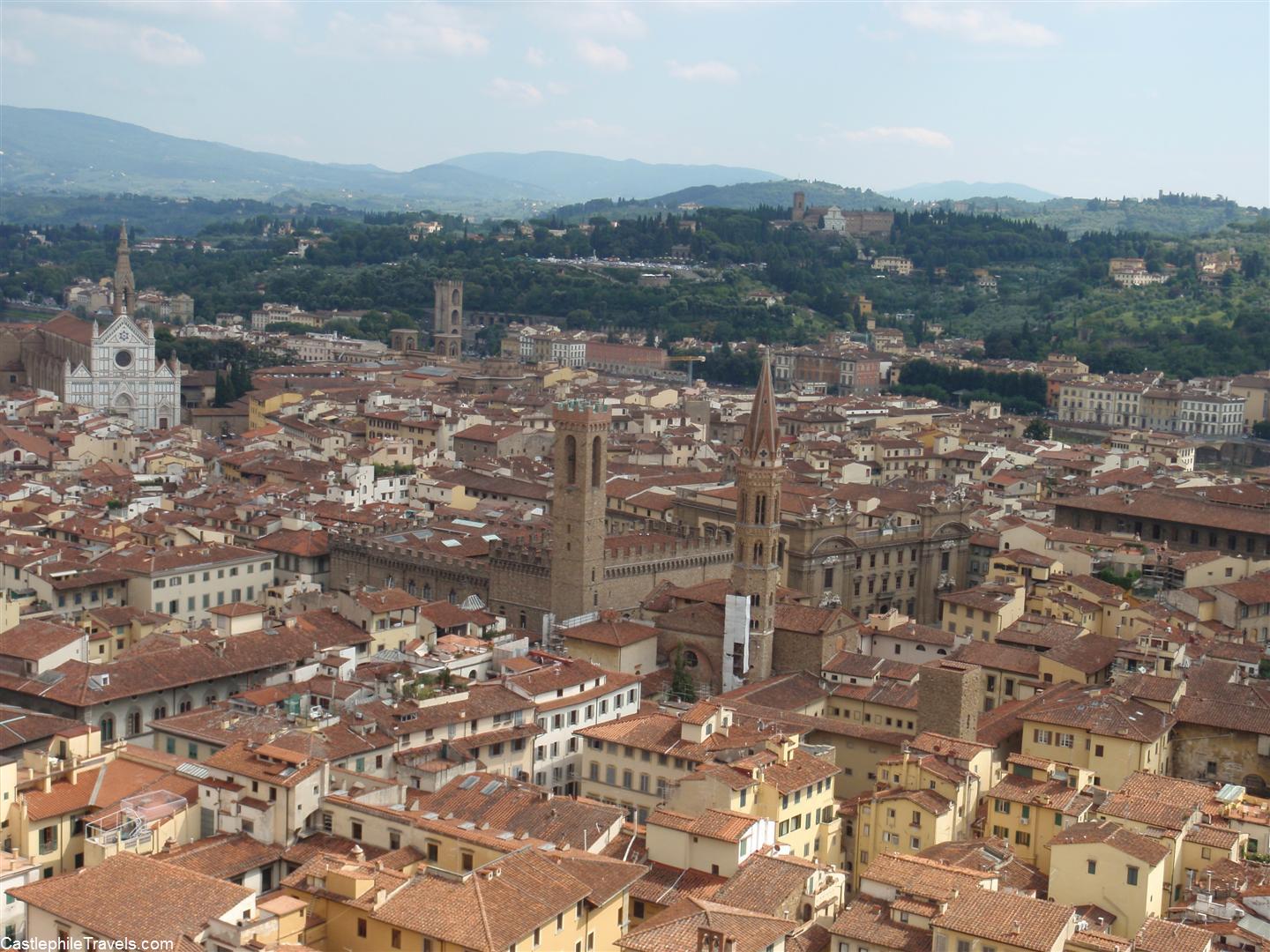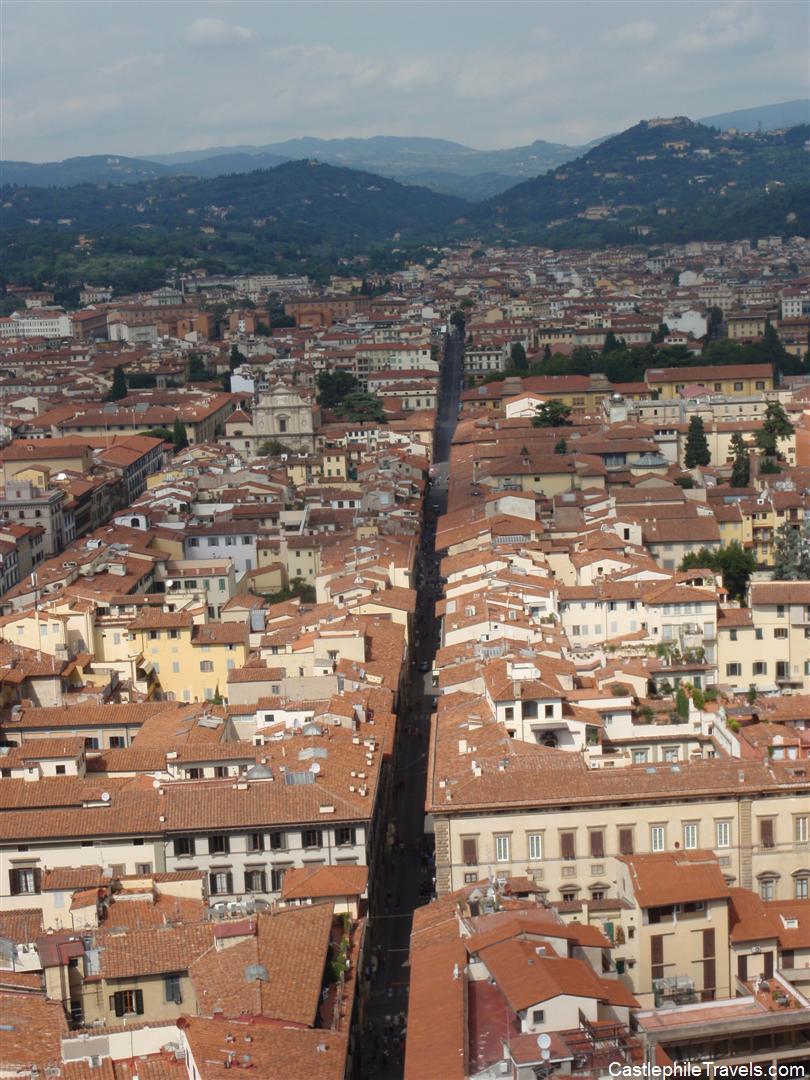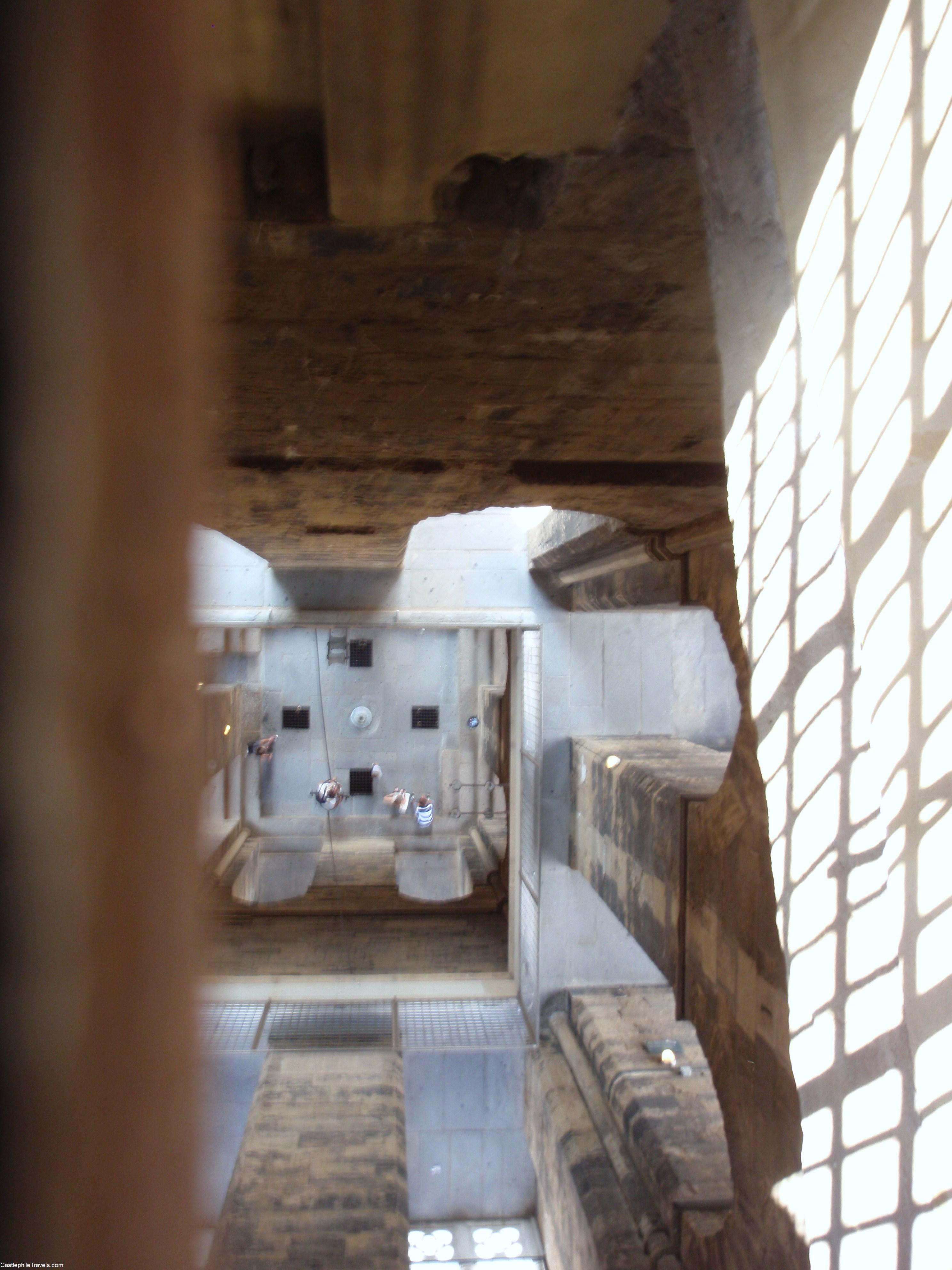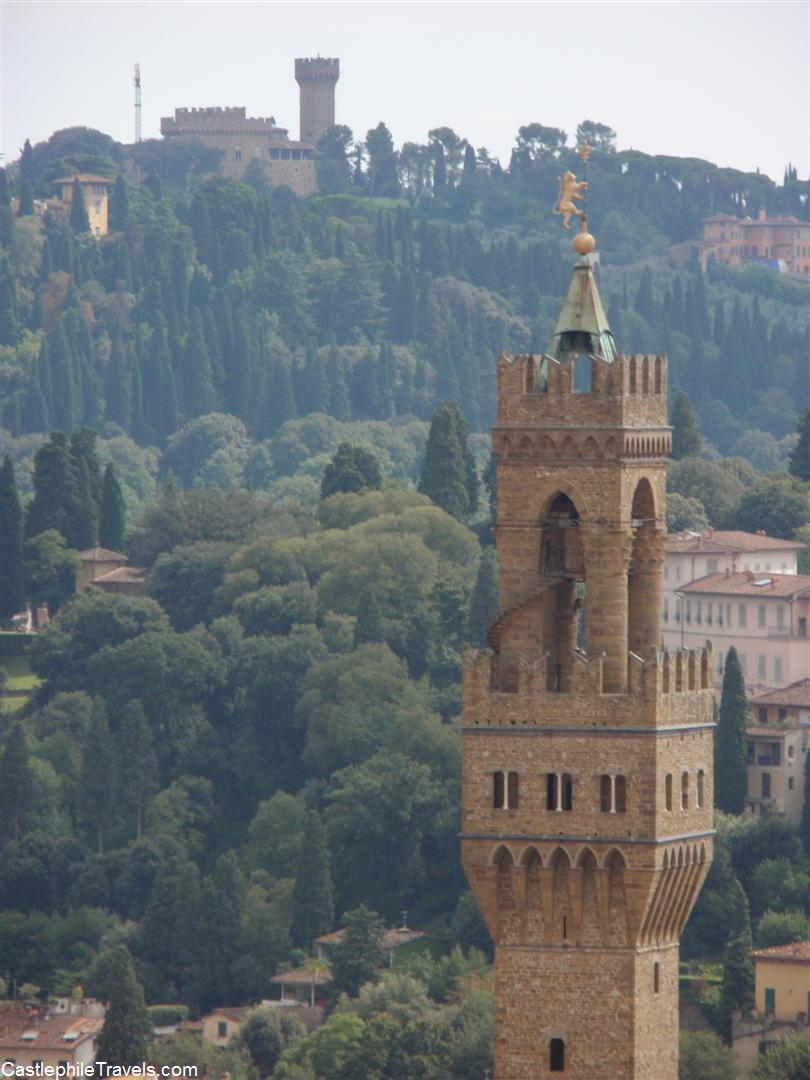 The way down the bell tower was a lot quicker than climbing up (though we still had to press ourselves up against the walls as others climbed up and squeezed past us, and I was worried that I'd slip and fall down the narrow stairs!). As we set foot back in the Piazza del Duomo and looked back up at the top of the campanile, we congratulated ourselves on a successful climb and then bought ourselves a round of gelati as a reward!