Chatsworth House, a stately home in Derbyshire, is best known to me as the setting for Pemberley, Mr Darcy's estate in the 1995 BBC mini-series of Jane Austen's Pride and Prejudice.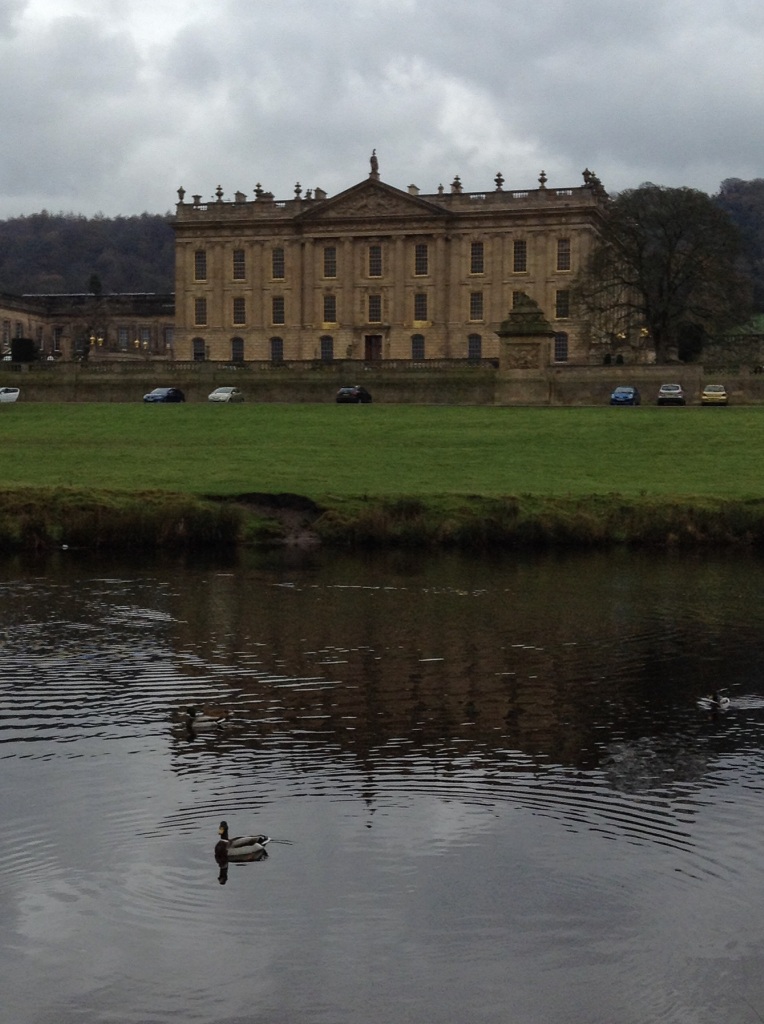 That is why at 10:30am on a Sunday morning we turned in to Chatsworth Road and joined the queue of cars, only to still be creeping forward in the queue an hour later.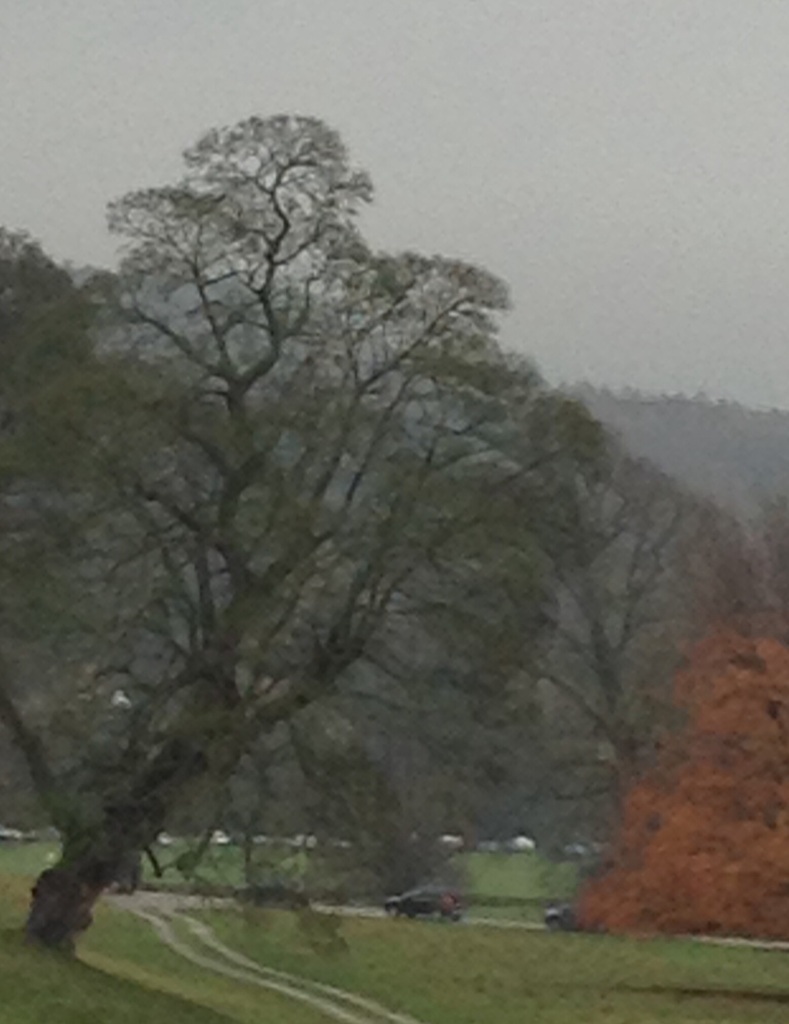 Little did we know that our visit coincided with the first weekend of the Chatsworth Christmas Market – there seemed to be more people swarming the stalls than headed for the House!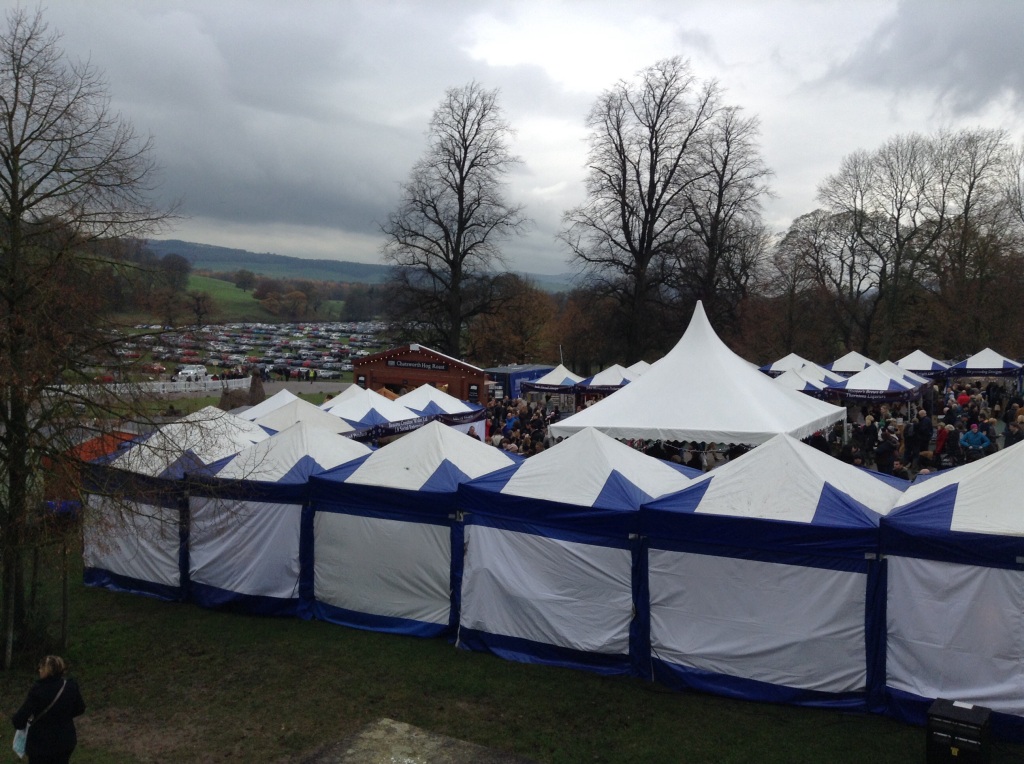 The Christmas decorations were up inside the house, themed with characters from Lewis Carroll's Alice in Wonderland. I had to remind myself to look at the house itself – I was so taken with the decorations (my favourite? The Mad Hatter's Tea Party in the hall!).
After walking around the gardens (and getting absolutely stuck in the muddy maze!) we wandered through the busy Christmas markets, had some lunch, and by the time we waded through the mud to get back to our car two hours later, the cars were still queued up to get in!
Should you come while the Christmas markets are on? Absolutely. While we didn't think much of the markets themselves, the Christmas decorations in the house were inspiring and must have taken a lot of thought, effort and care to construct!
It isn't cheap – parking on the weekend inside the grounds costs ten pounds (though we were given a five pound discount voucher against our admission costs to the house) and tickets to the house and gardens sit at 22 pounds. However, if you're a admirer of stately homes (or of a certain BBC mini-series) it is worth it.