I must admit, I didn't know much about Linderhof Palace before I went there. It was not on my list of must-see castles, and although it was one of King Ludwig II's castles, I had heard more about Chiemsee, Hohenschwangau and Neuschwanstein. Linderhof Palace was a mystery.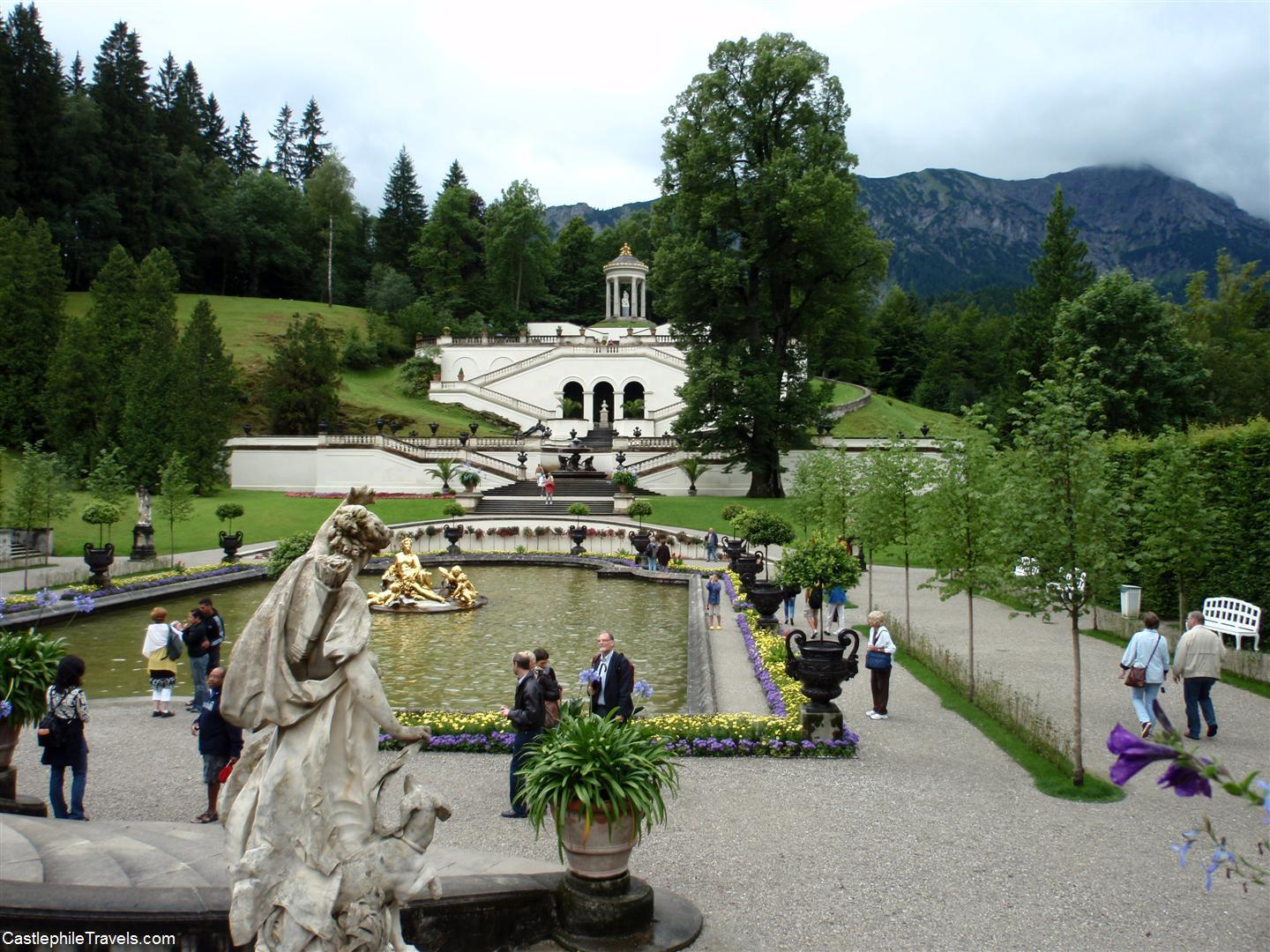 From the carpark, it is a short walk up to a cluster of buildings where you can buy tickets, food, drink and access the amenities. Following the path further, you enter Linderhof Schlosspark, and pass streams of gushing water, and an idyllic lake complete with King Ludwig's beloved swans paddling gently on the water.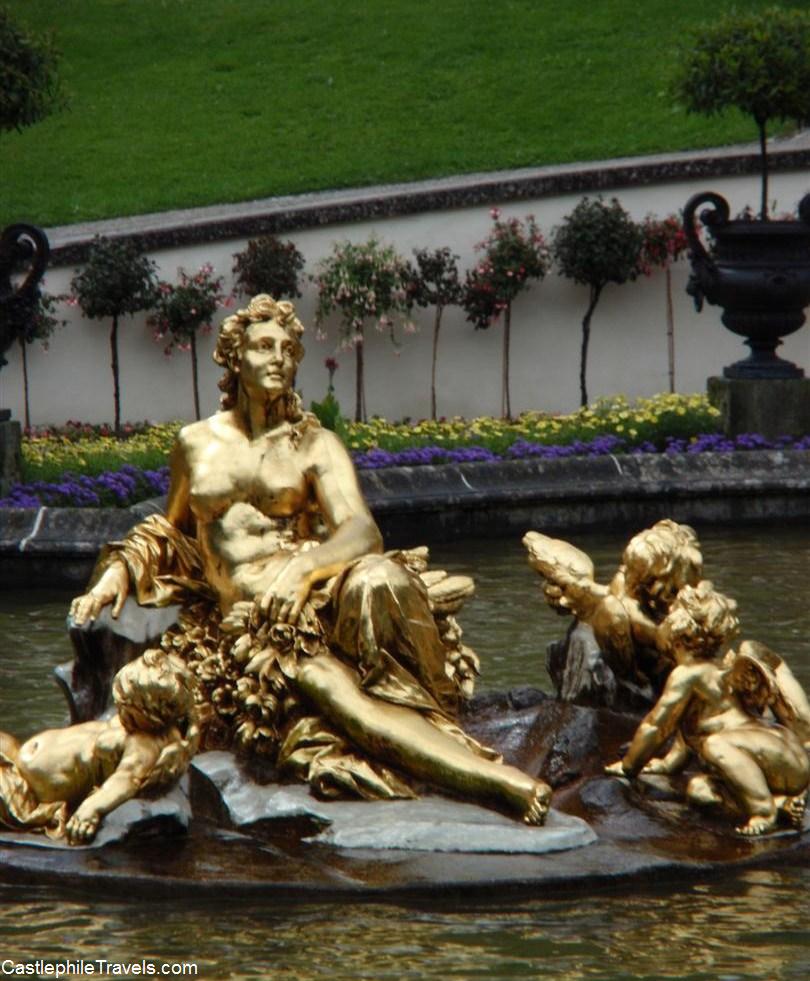 Schloss Linderhof is not a sprawling castle. It looks quite square and compact from the outside, and was not what I was expecting at all. But the palace itself is beautiful – the decorative balustrades and the carving on the stones make it different from Ludwig's other castles. It is less imposing and majestic than Neuschwanstein and Chiemsee – until you get inside.
The guided tour takes in the upper storey of the palace. The first upstairs room we were shown into was the music room, followed by an antechamber, Ludwig's bedroom/study, and finally a room which seemed like it was lined with mirrors – a trick to make the room look bigger.
The gardens were beautiful, filled with fountains, manicured lawns and plants, and gilded sculptures. Unfortunately we didn't have enough time to fully explore the gardens and the rest of the grounds surrounding Linderhof. It was a shame – they seemed to stretch on forever from both the front and the back of the palace.
I would have loved to stay longer and explore the gardens of Linderhof Palace, and especially to see the famous grotto. Maybe next time?
What you need to know:
Schloss Linderhof is in the mountains of Bavaria, Germany, near the town of Ettal.
The easiest ways of getting to Schloss Linderhof is by car or with a coach group. See the official website for directions.
You can only see the inside of Schloss Linderhof as part of a guided tour. Tickets for the guided tours can be purchased onsite. Check out the official website for information on tours, prices and opening times.
Photos are not permitted inside Schloss Linderhof.
Visit the official website of Schloss Linderhof.