Eilean Donan Castle is one of the most recognisable of Scotland's many hauntingly beautiful castles. Standing on its own island where Loch Duich, Loch Long and Loch Alsh converge, the lone castle shrouded in mist, set against the stunning backdrop of the tree-covered mountains makes for the ideal photograph!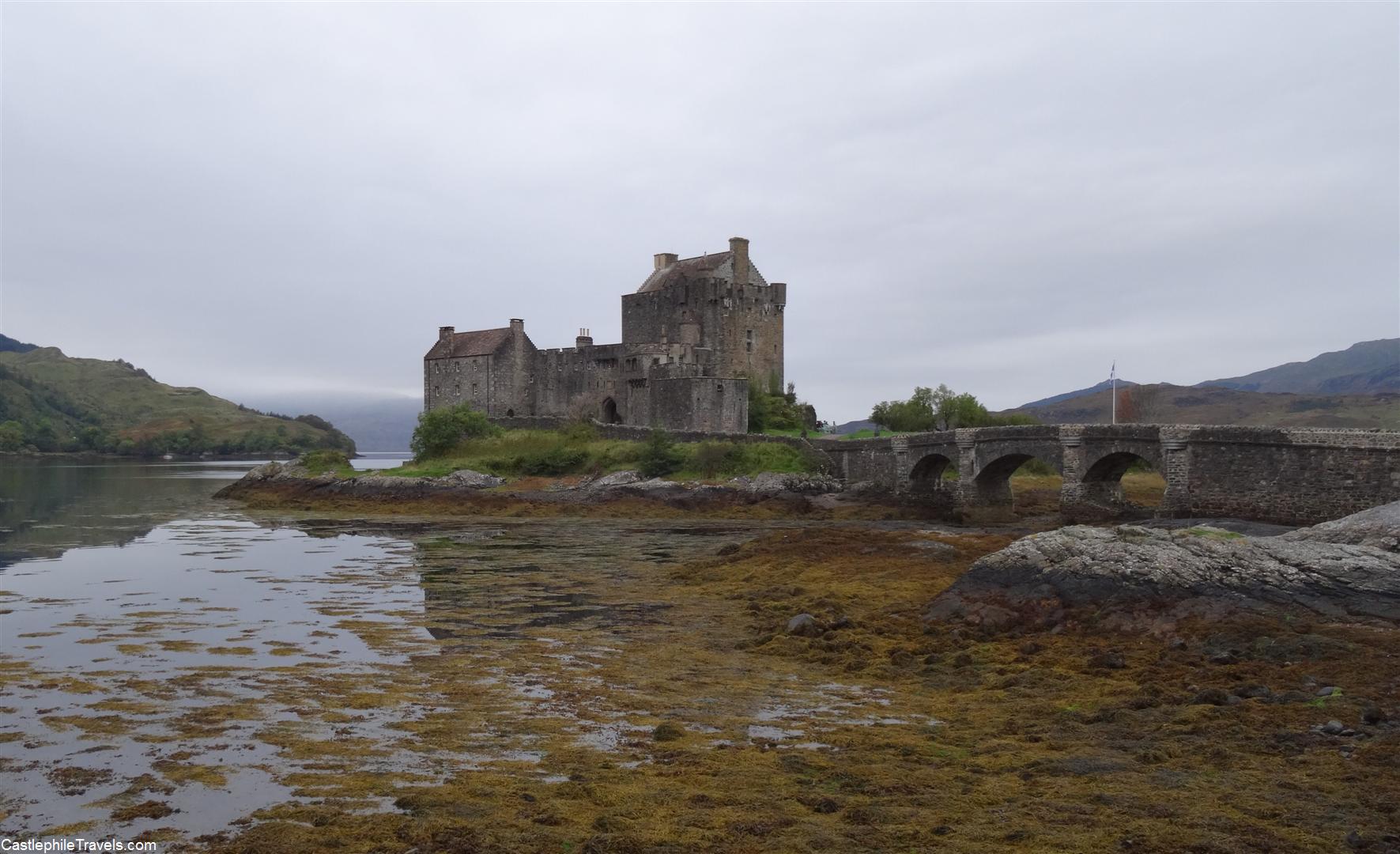 Over the years, Picts, Vikings, Highland clans and Jacobites have all fought over the island, and the castle itself has been constructed and destroyed several times. What you see today is a restoration that took Lieutenant Colonel John MacRae Gilstrap and his Clerk of Works Farquhar MacRae twenty years to turn Eilean Donan from a ruin into a livable castle.
It feels surreal to stand in front of a building that is so iconic. While we didn't have time to explore the castle, I definitely plan on returning to Eilean Donan Castle one day.
What you need to know:
In Gaelic, Eilean Donan translates to 'the island of Donan'. Donan was a bishop who was thought to live on the island in the seventh century.
Many films, including Highlander, The Private Life of Sherlock Holmes, The World is Not Enough, Elizabeth: The Golden Age and Made of Honour have used Eilean Donan castle as a setting, helping it to become one of the most recognisable castles in Scotland.
Can't wait to visit? See the picturesque Eilean Donan Castle in real time by viewing Eilean Donan Castle's webcam or visiting Eilean Donan Castle's official website