Looking for afternoon tea in York? The recommendation you'll hear the most is to go to Bettys Tea Rooms. Once there, you'll often be faced with a line out of the door and a wait for a table.
The cakes, slices and biscuits are worth waiting for, but did you know that there's a second Bettys, just around the corner on Stonegate?
I thought that the second Bettys was only for take away deliciousness, but when we were there today, I noticed that they have tea rooms upstairs – with no queue in sight!
Bettys had their Christmas range out, so we chose a white chocolate ganache snowman and a marzipan pudding to try, and they didn't disappoint!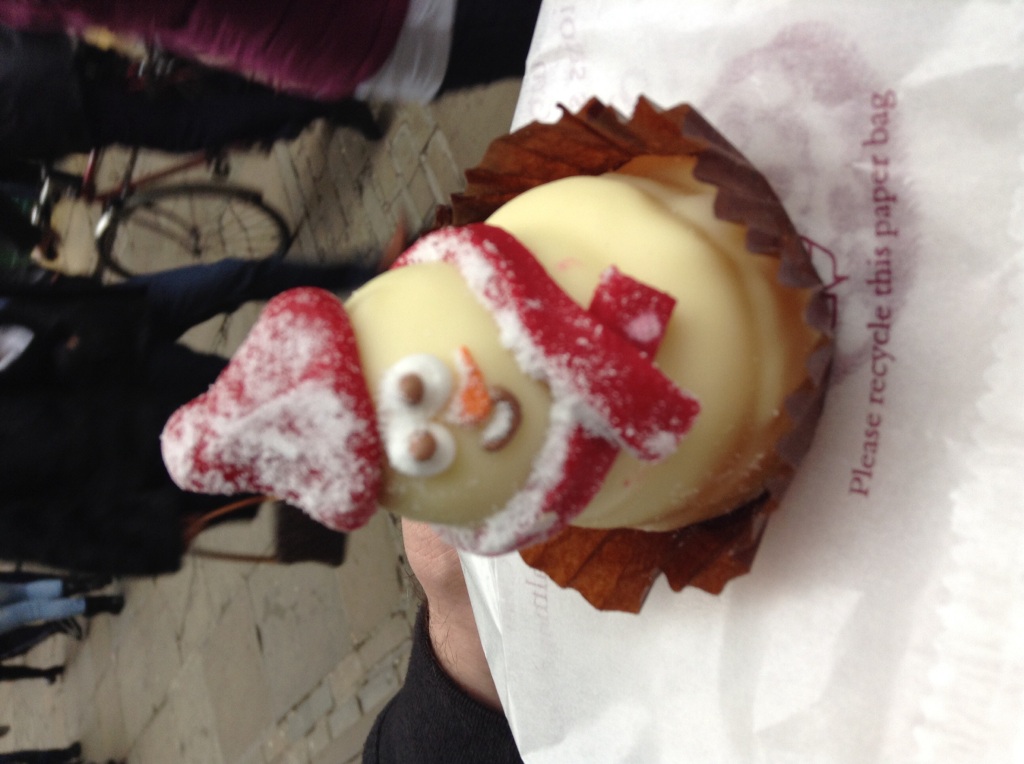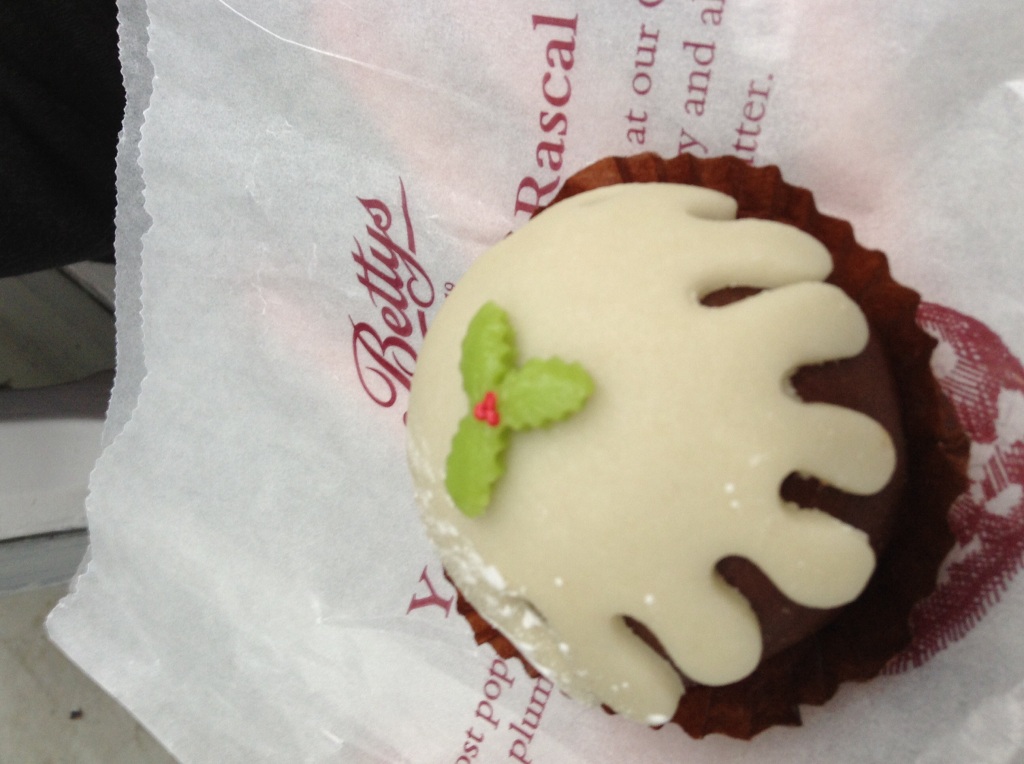 If you're in York, go to Bettys Tea Rooms and enjoy. And if there's a line of people at the main one, sneak over to Stonegate!